Volunteer for Us
Come and be part of the world's biggest LGBTQ+ radio station!
We're a station for the LGBTQ+ community and their allies - made by the LGBTQ+ community and their allies - and much of the diversity we champion is achieved by our team of volunteers. If you're thinking about giving up some of your time to volunteering, we'd love to hear from you.
About Gaydio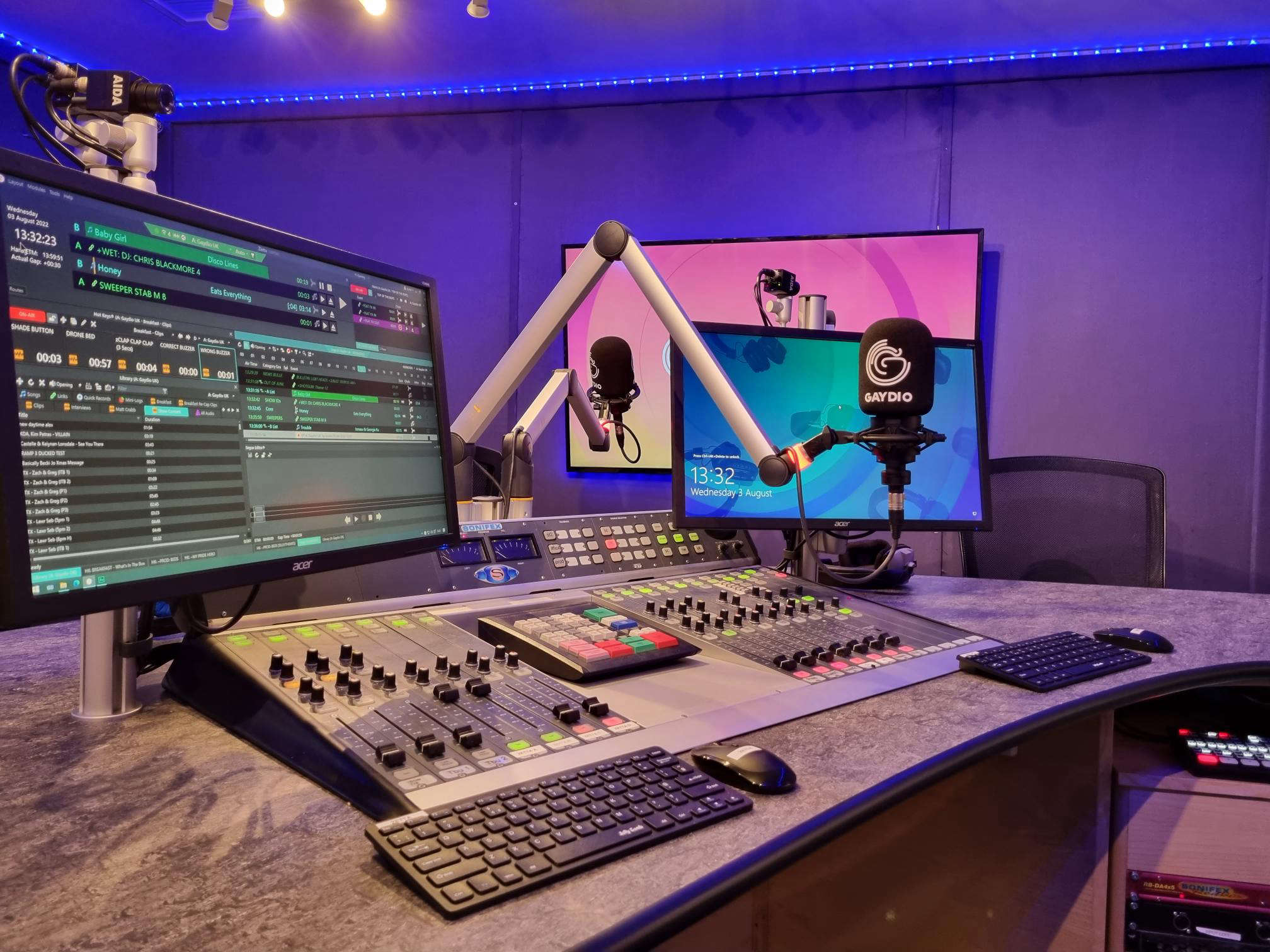 Gaydio launched as a full time radio station in 2010 serving the LGBTQ+ community in Manchester. Fast forward to 2013 and we acquired the licences from GaydarRadio and started broadcasting to London and the Sussex Coast. We got even bigger in 2019 and launched on FM in Brighton and Hove.
In Manchester we have a community radio licence. The phrase 'community radio' means we're a not-for-profit organisation, so the revenue we generate all goes back in to our work with LGBTQ+ people. Also, it ensures that we're committed to covering a diverse range of voices, opinions and ideas from the places we broadcast to in a way that helps bring people together. Being part of a network of stations means we've got the support structures and industry experience to do this well - and means if you decide to volunteer, you'll be doing so with the backing and mentoring of industry professionals.
Why Volunteer?
Everyone's motivation for volunteering will be different, but if you decide to spend some time with Gaydio you can hope to...
Make a positive impact on the LGBTQ+ population
Gain new skills, knowledge and experience
Meet new people and make connections with our community
Feel part of a team, away from a conventional 'workplace' setting
Help to give a voice to those who sometimes don't get heard
On Air
Production (Off Air) Opportunities
Gaydio Breakfast Broadcast Assistant
Content Package Production
Station Sound Audio Production Assistant
Show Admin Assistant
Sign Up