Win a 5-week Pole Fitness or Aerial Foundation course for 2
Gaydio has teamed up with GFFDamian to give away a more fun way of getting fit!
GFFDamian Dance Studio was established in 2014 by Damian Kutryb. His mission, to deliver world class tuition at affordable prices to anyone, from beginner to professional, wanting to learn dancing.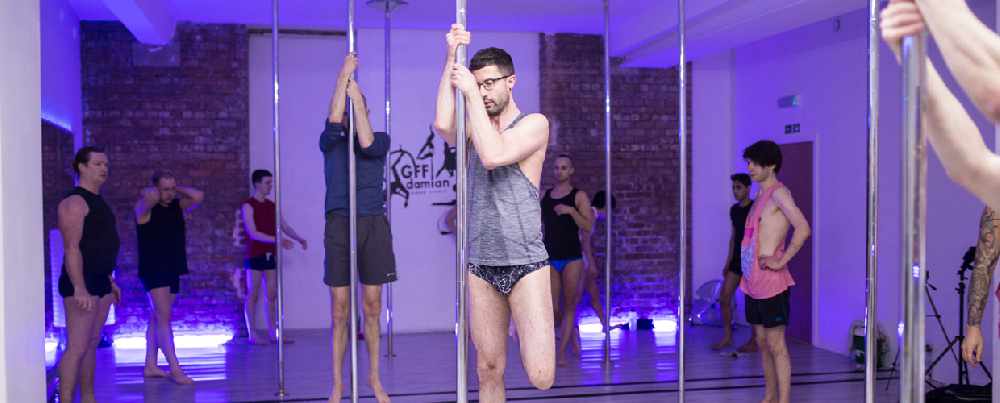 GFFDamian Dance studio is the best place in Manchester for dance lessons, exercise and fun! Their instructors are all passionate about their specialised classes and want to share their love and passion.
They, began as a small pole fitness studio in 2014, and have since grown into a fully fledged dance studio. they moved to the New GFF home in January 2020. With award winning instructors, they have been able to expand the classes to incorporate different styles of pole fitness & dance, aerial and dance styles from around the world. Their instructors have a wealth of experience and teaching expertise. Many are working professionals in the dance and entertainment industry. In the classes, you will benefit from the same high standard of instruction whether you are a beginner, professional or in between.
GFFDamian Dance studio is proud to be an all inclusive studio. They believe that our classes are for everyone. And everyone is welcome at GFFDamian Dance studio.
WIN
For your chances of winning a 5-week Pole Fitness or Aerial Foundation course for you and friend and just enter your details below. Entries close at 23:59 20th June 2021. Terms & Conditions apply. Good Luck
This competition has now closed...
Why not check out what else is up for grabs.