Win a doggie hamper by being #DogKind

We've teamed up with the RSPCA to help spread the message about #DogKind
8 in 10 dogs struggle to cope when home alone, a fact that may have been compounded by the pandemic as our dogs have got used to us being around more, but over half show no obvious
signs of stress, so you may not know that they're struggling.
Developed by dog behaviour experts and based on new research, our #DogKind campaign helps you better understand your dog's behaviour. Discover how to make your dog the happiest pooch on the block.
You love your dog, and would do anything to make them happy. To your dog, you're the centre of their world and when you're away from them, they can find it incredibly difficult.
Many dogs simply don't know how to cope when their owner isn't at home. This is called separation related behaviour (or separation anxiety). Some dogs will bark or destroy things to show their feelings. While others will simply sit there quietly, feeling worried.
Luckily there are loads of things you can try at home, whether you think your dog is suffering or not, to help them feel happier when they're home alone.
Win
You could be in with a chance of winning a pooch hamper!
The 15 piece hamper includes a dog bed, dog toy, food, cooling mat, grooming brush, and best of all a Furbo camera to help keep an eye on your dog when you're out.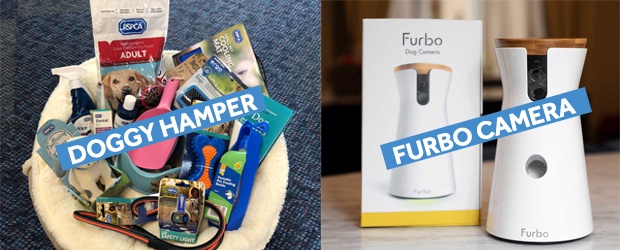 Entries close at 23:59 on 29th August, Terms and Conditions apply, and you're playing across the Gaydio Network. Good Luck