Win a Manchester City Break!

We're getting ready to immerse ourselves in the vibrant atmosphere of Manchester as the city bursts to life for a four day Pride celebration from the 25th August. And to mark the occasion, we've teamed up with The Black Friar and CitySuites to bring you the chance to win an unforgettable city break to Manchester.
You'll get to choose when you visit the city - maybe a post-Christmas getaway is on the horizon or perhaps you fancy a thrill in the city over Halloween.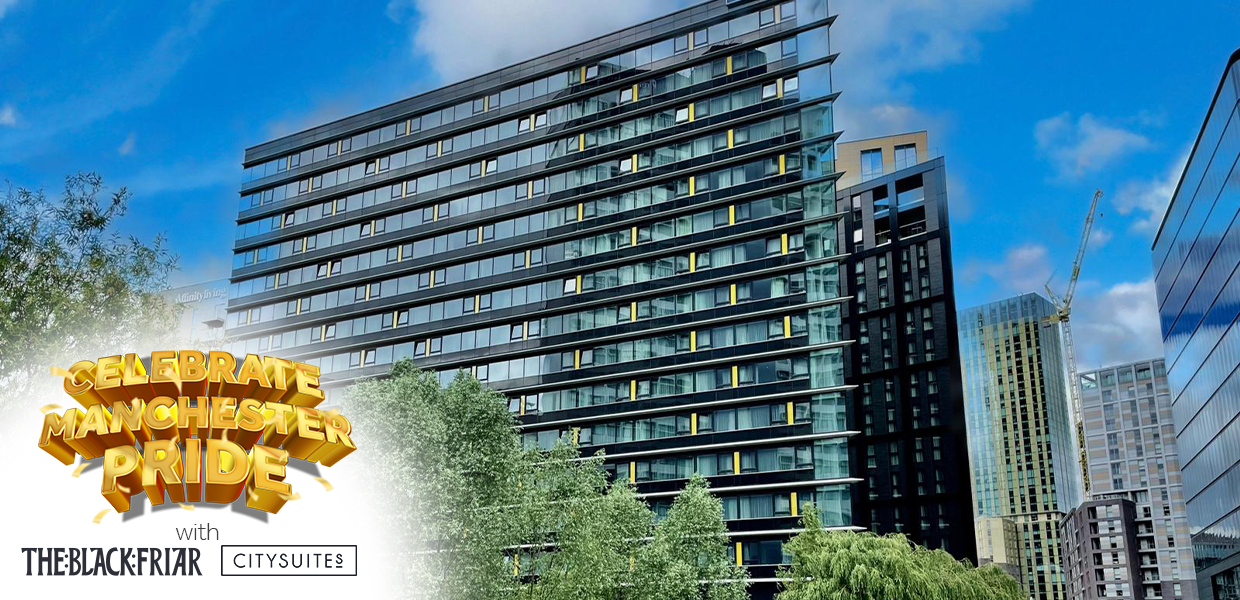 Experience Manchester like never before with a lavish two-night stay at the renowned CitySuites. Nestled in the heart of the city, CitySuites promises an exceptional blend of comfort and luxury - offering the comfort of an apartment with the convenience and luxury of a 5* Hotel.
Wake up to breathtaking city views and start your mornings with a mouth-watering breakfast spread that will fuel your adventures.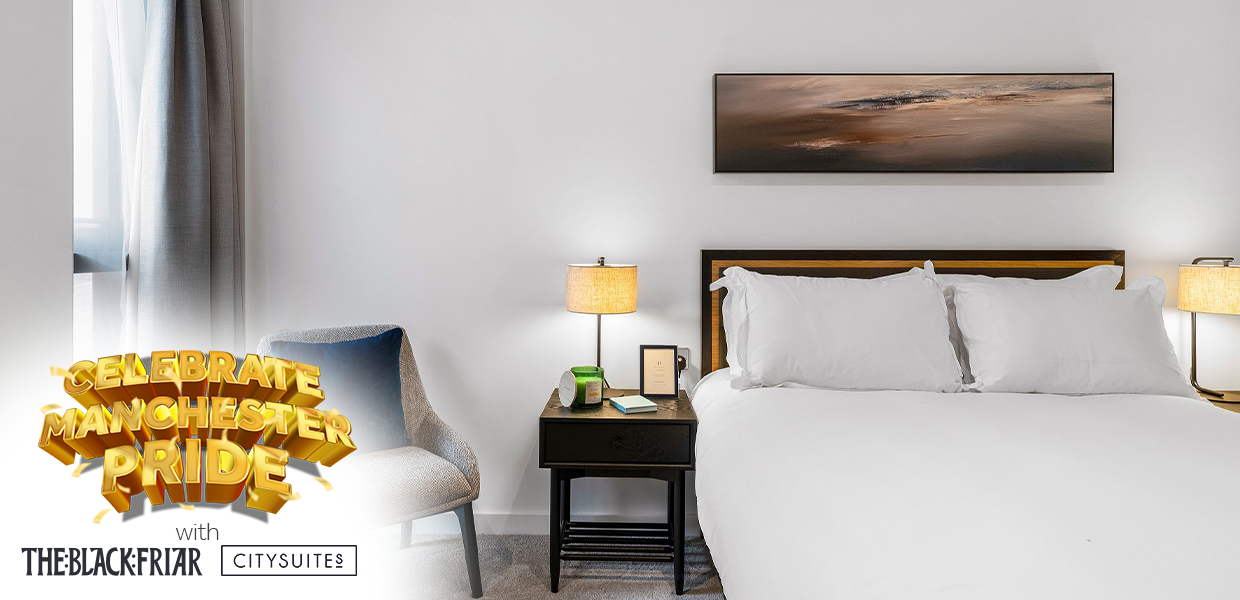 That's not all, you'll also indulge in a culinary masterpiece at The Black Friar, Salford's lovingly restored Public House - proud to be LGBTQ+ owned and only a short five minute walk from your CitySuites accommodation.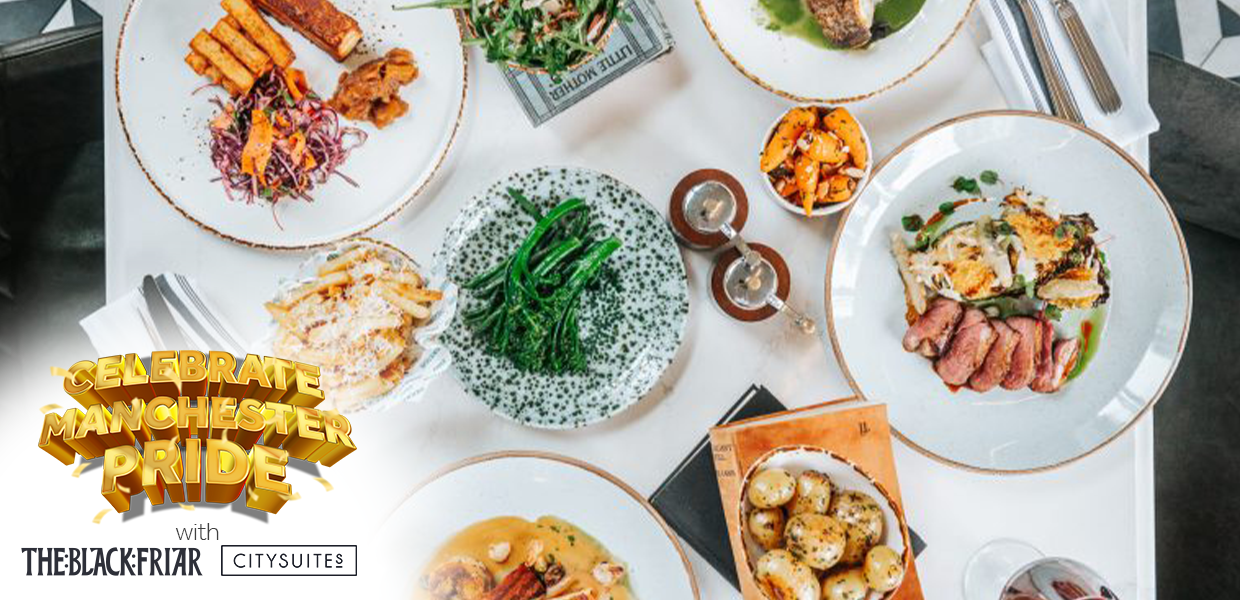 Risen from the ashes, The Black Friar is bigger and better than ever before. With capacity for over 220 revellers, they're on a pilgrimage to bring together friends, loved ones and strangers alike to break bread and share a drink. Just a 15-minute walk from MCR Piccadilly, with a delectable menu and incredible wine list, The Black Friar has got it all.
Whatever the weather, enjoy Salford's premium Pub Garden at The Black Friar - perfect for those after work cocktails or cosy catch ups with loved ones. Click here to follow The Black Friar on Instagram!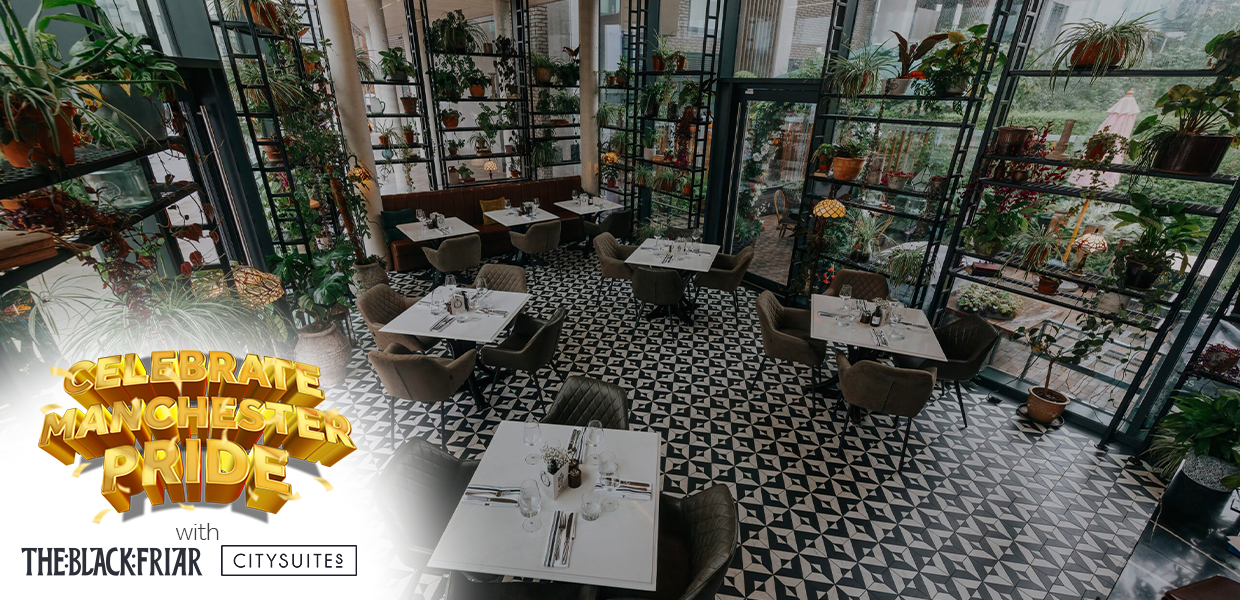 Celebrate Manchester Pride with a delectable three-course meal worth £200 at The Black Friar, meticulously crafted to delight your taste buds and elevate your senses and a gorgeous two-night stay at CitySuites, Manchester. For your chance to win, enter using the form below.
ENTER NOW
For your chance of winning a two night stay for two at CitySuites Manchester with breakfast each morning and a three course evening meal for two at The Black Friar up to the value of £200, just enter the competition form below. Entries close at 23:59 on Friday 25th August 2023. Terms and conditions apply and you're playing across the Gaydio network. Good luck!