Cruising, River style.
Our friends at Emerald Waterways give us the low down on the top 5 River Cruise Destinations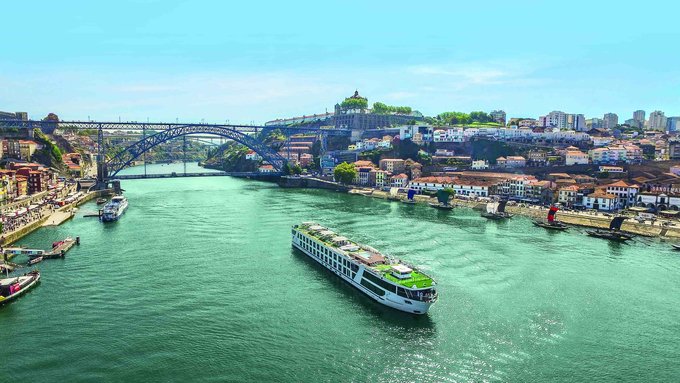 At Emerald Waterways, we believe the journey is just as important as the destination. Relax in comfortable and contemporary surroundings on-board our chic Star Ships, with innovative features such as an indoor heated pool with a retractable roof that transforms in to an evening cinema, and our ingenious all-weather balcony system which features in all our stylish suites. Take advantage of the on-board gym, enjoy a relaxing spa treatment in our wellness area, or simply relax and enjoy the panoramic views form the Sun Deck as you journey Europe's picturesque waterways.

We want each moment you spend on-board to be one of pure indulgence. Our attentive crew members are always on hand and we offer generous inclusions, such as all on-board meals with complimentary wine and beer served with lunch and dinner, flights from up to 15 UK airports, transfers to and from your Star-Ship, insightful excursions and on-board Wi-Fi. We even include tips, so you really can relax and enjoy your journey of discovery.

Each of our sixteen European river cruise itineraries include a selection of included excursions, designed to showcase each destination. In addition, we offer a collection of EmeraldPLUS experiences where we delve deeper in to local culture, such as enjoying coffee and home-made cake in the home of a Slovakian family, or a hosted Provencal Dinner by a renowned French chef.

For those with a love of the great outdoors, we offer a range of included EmeraldACTIVE experiences. From guided hikes through vineyards or guided cycle rides along the Danube river, to on-board yoga lessons and a guided canoeing experience in Portugal. We also have a number of bicycles on-board most of our Star-Ships for those who would like to explore independently.

From cosmopolitan cities to sleepy river bank towns, unpack just once and explore Europe from your floating boutique hotel. Here we look at five of our favourite destinations.

LISTEN: Chris & Emma talk to David & Darren from Emerald Waterways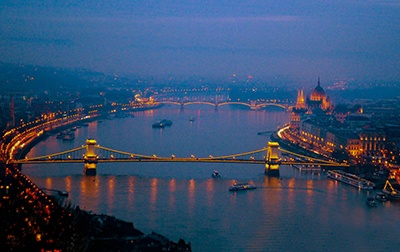 1. Budapest
The vibrant, cosmopolitan Hungarian capitalis alive with history and culture. Budapest exudes optimism and pride, and there's so much to be proud of. A guided tour of Buda and Pest offers up a feast for the eyes as the past is brought to life through its remarkable buildings and famous landmarks. Be sure to stop off at Mattias Church to appreciate the neo-gothic architecture, as well as Fisherman's Bastion, situated on Castle Hill. The Hospital in the Rock, originally built in the caverns under Buda Castle in the 1930s in preparation for the Second World War, also offers a unique insight into the daily life for some, during wartime. Cross over the hugely symbolic Chain Bridge to Pest, for the famed Széchenyi Thermal Baths and the iconic Parliament Building, a masterpiece of gothic revival, and seat of the National Assembly of Hungary. Numerous world heritage-listed sites, vibrant architecture and a rich history, there's just so much to love.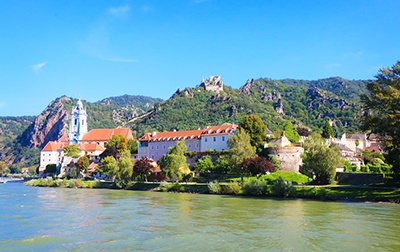 2. The Wachau Valley
A spectacular stretch of the Danube River, the Wachau Valley is made up of rolling hills surrounding the winding waterways, presenting travellers with a wealth of places to visit. The Austrian city of Melk boasts a striking Benedictine Abbey, situated on a rocky outcrop overlooking the Danube River. Its fine Italian architecture, with elaborate gold leaf walls and fresco ceilings, is a must-see. The town of Dürnstein, one of the most-visited destinations in the Wachau region, is home to the 12th Century castle where Richard the Lionheart was imprisoned. Walk around the Old Town and see the old Rathaus, its narrow cobbled streets and beautiful buildings intertwined with ruins and shops. With a feast of world-leading wines created in these regions, as well as the presence of some highly-respected chefs,the Wachau Valley truly is a treat for all the senses.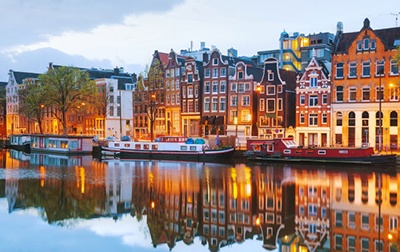 3. Amsterdam
An eclectic mix of old and new, Amsterdam's narrow houses, gabled facades and elaborate canal system act as a lasting legacy of the 17th Century's Golden Age. Modern coffee shops and trendy bars ooze the optimistic, free-thinking spirit that this cosmopolitan capital has become so well-known for. Pick up a bike and join the seemingly never-ending flow of cyclists who rule the streets, visit the museum district and discover the Rijksmuseum or, take a glass-top canal boat ride to see the city in all its glory. And, if you want a taste of traditional Holland, Keukenhof Gardens is very close by, with its acres of colourful tulips, synonymous with this beautiful country. You might even spot some functioning windmills on your way.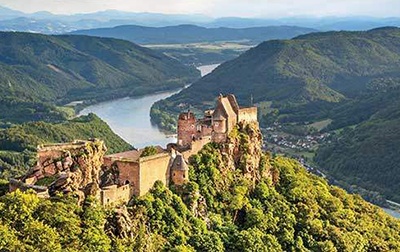 4. The Black Forest
With its dense, evergreen canopies, the Black Forest is renowned for being the setting for the Brothers Grimm tales and has since been inspiration for future fairy tales. The region's largest town promises an array of gothic architecture, with thriving vineyards as a surrounding. Freiburg, a vibrant university city, known for its gothic cathedral with 116m spire, and picturesque little brooks, is set next to the Rhine Valley, offering dramatic views of craggy cliffs and vertical terraced vineyards, it is a popular summer and early Autumn travel destination. Those with a sweet tooth, make sure you visit a local Gasthof to try the famous sweet treat, and namesake, Black Forest Gateau.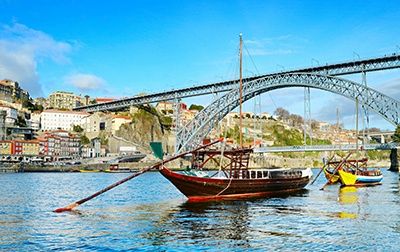 5. Porto
Located at the mouth of the Douro, the picturesque city of Porto boasts an eclectic mixture of modern and ancient architecture. In the Medieval Ribeira, or Riverside District, cobbled streets lead to lovely cafés, and the ancient Baroque architecture of São Francisco Church is a beautiful site with its ornate interior. It would only be right to taste the country's most-celebrated export, fortified wine, and the opportunity to do so at wine caves and tasting boutiques in the Vila Nova de Gaia is one not to be missed. Sample the seafood in local taverns as they serve up Atlantic-fresh fish, visit food markets as they encourage you to try new things, and enjoy slow mornings in cafés indulging in lazy brunches.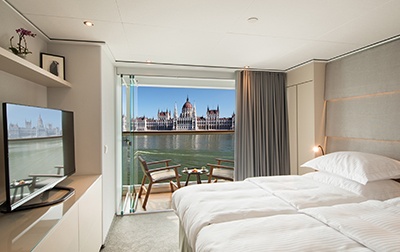 Emerald Waterways:For a classic river cruise with a contemporary twist. With a award-winning fleet of state-of-the-art Star-Ships bring the highlights of ocean cruising to the intimacy of Europe's rivers. Find out more here.
MORE IN TRAVEL