Island House: Key West
Situated just 10 minutes from Key West Airport is the award-winning gay men's resort, Island House. Regularly described as "one of the best male-only gay resorts in the world", we spoke to Jeff Smead to tell us all about the Island House experience in his own words..
What do you think makes Island House one of the the world's best male only resorts?
One thing is for certain, Island House is a special place. It's easy to label "male only" resorts as a single type of product, but that really doesn't apply here. The most obvious aspect of the resort that sets us apart from the rest is what we have to offer, and that really is thanks to being situated in Key West. We have a 100% clothing -optional property, that boasts a full restaurant serving hot food specialties 24 hours a day, plus we have a full liquor license!

That's our Island House trifecta - where else can you find nudity, food, and a full bar anywhere else? Seeing as we're in Key West, and we're a historic property that's completely hidden from the outside world, we get to have all of these amazing offerings. You literally don't ever have to leave the resort during your vacation!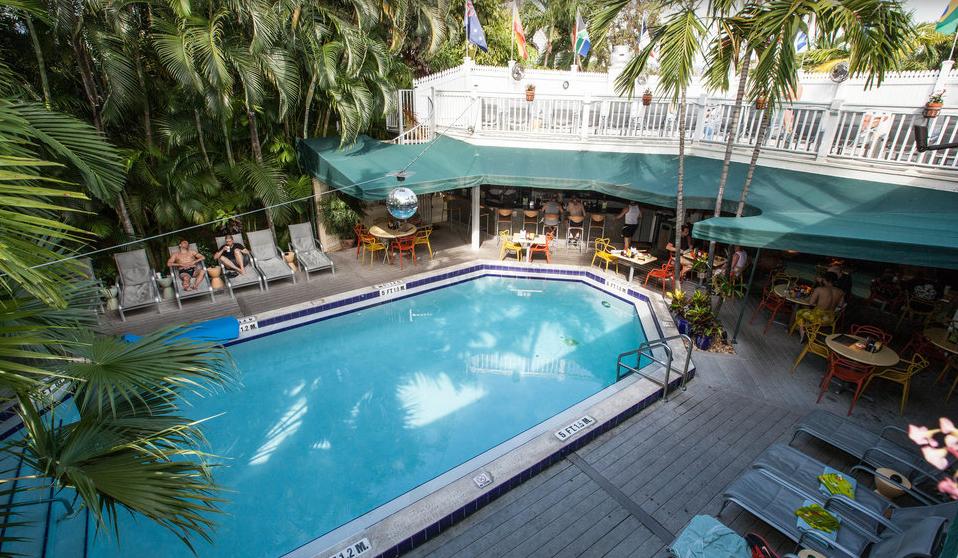 What would you say to a guy who had never been experienced a clothing optional resort before?
First thing I would say is that "clothing optional" means just that - optional! Although most of our guests enjoy the nude-friendly setting we offer, not everyone wants that for themselves and we respect that. However, after a few complimentary drinks during our daily poolside happy hour (premium spirits only!), one usually musters up enough courage to disrobe. I've seen it 100s of times, when someone swears they won't get naked, and then after a few hours, they relax, lose their inhibitions, and more or less realise that no one here is judging you. At that moment, being naked isn't weird anymore, it's liberating.
Is there any etiquette new guests need to consider when at Island House?
Just be friendly! Everyone here is a stranger until you say hello, and that really doesn't take much effort. We don't really like making a bunch of rules for people to have to obey. This place is what you make of it, and as long as everyone is having fun and being respectful, everything else is ok. Shenanigans and vacation stories unfold on the daily here, and we love that.
Tell us about your facilities at Island House?
We're a private locked compound made up of five historic buildings in the heart of Old Town Key West. The front desk is staffed 24 hours a day, as is our poolside bar and café. We have a heated pool with dozens of chaise lounges, an indoor and outdoor jacuzzi, dry sauna, steam room, and an adult video lounge. We have a full gym, with a proper locker room facility, and a massage pavilion poolside as well. The whole idea is that we [provide you with everything you desire on a tropical island vacation, so that you really don't have to leave the property. Having been in business since 1976, we've figured out what guys want, and they keep coming back!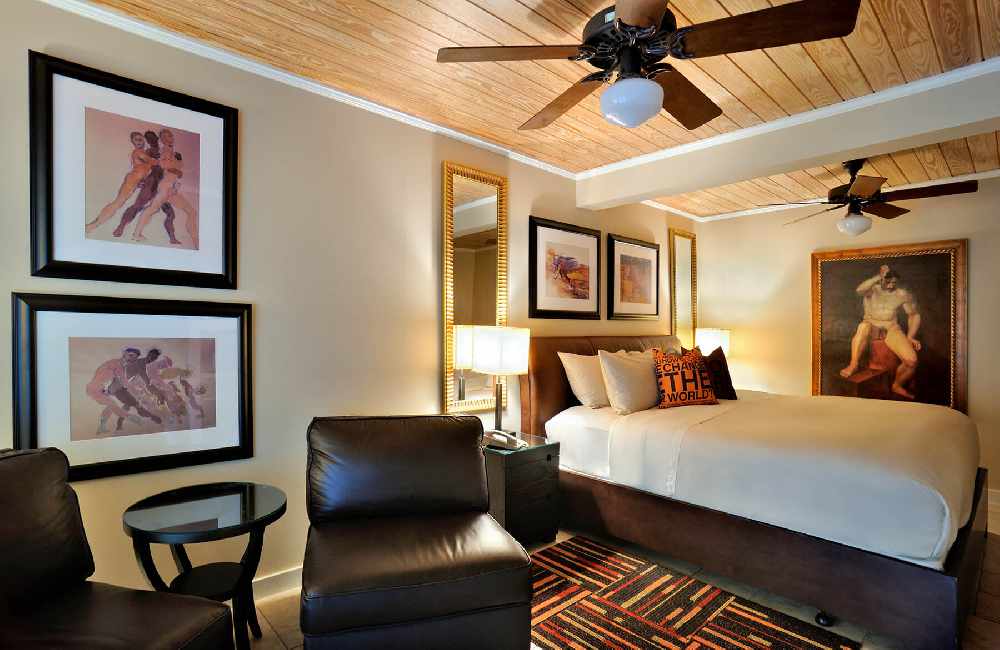 Whilst it's well know that Island House is a male-only resort, are there any times that ladies can get a bit of time by the pool?
Sadly, no. We have worked hard to develop the product we sell, which is an all-male experience in every sense. It's an instant men's community the moment you set foot in the door, which is hard to duplicate.
What would you recommend to eat at Island House?
We have so many dishes to choose from! If I had to pick just a few, I'd suggest the Drunken Mussels, Mozzarella Stuffed Meatballs, Coconut shrimp with our homemade ginger/tamarind dipping sauce, or our blackened fresh Mahi Mahi filet. Simply divine!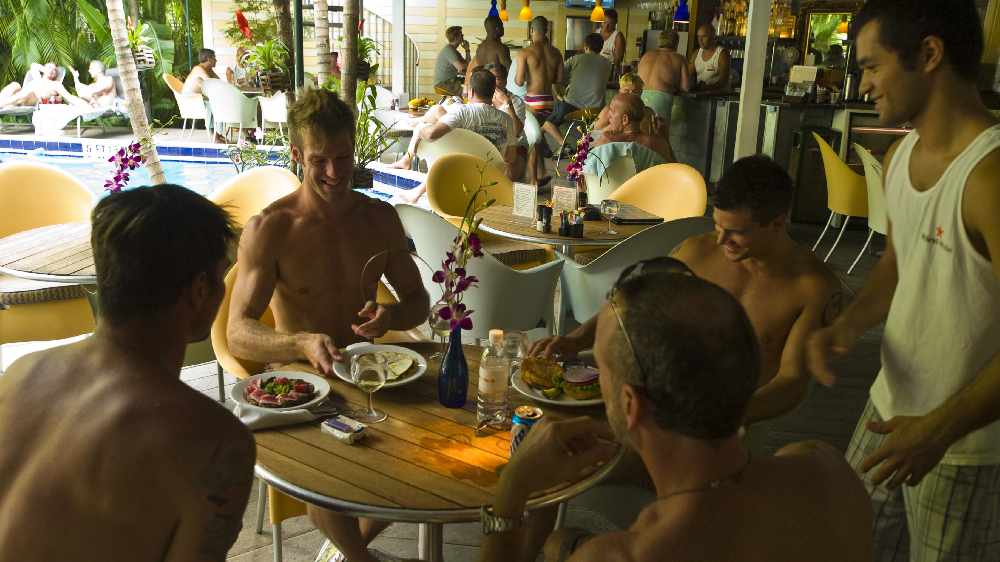 What do you recommend to drink at the Island House bar?
We have a frozen cocktail called the "Tara Reid," which is a combination of mango and strawberry puree with coconut and mango rums. It's a kick in the pants! It's our best seller by far!
What else is there to do in the region?
Get out on the water! Our shallow emerald ocean water makes one really feel "lost" in an island paradise. We have world renowned sport fishing, as well as the only living coral reef in the continental United States, so we are a snorkelling/scuba diving mecca. Sunset cruises, bar crawls, historical museums that showcase our shipwrecking history, there's just so much you can do!
MORE IN TRAVEL