Mexico, Puerto Vallarta
For travellers seeking a fantastic LGBT holiday, Puerto Vallarta should definitely be at the top of the list of places to visit. Thanks to a whole host of accommodation options, attractions and activities specifically tailored for the LGBT community, this stunning resort town along Mexico's Pacific Coast ranks as one of the top 10 LGBT honeymoon destinations in the world.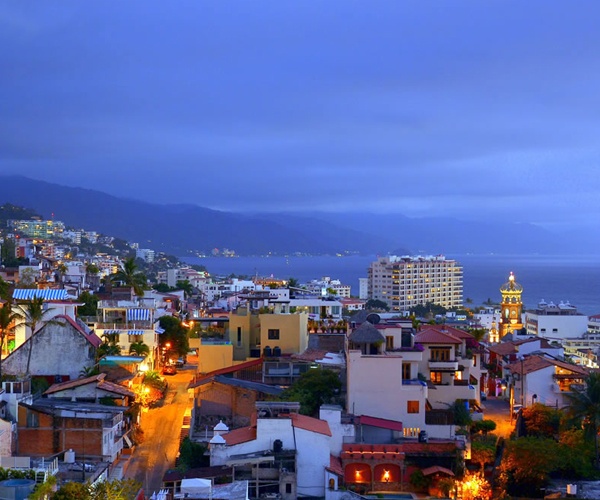 Deemed as the first 'Gay Travel Approved' city in the Mexico, Puerto Vallarta has just transitioned from highly-recommended to must-visit for everybody in the LGBT community. So pack your bags and prepare for good vibes, an unparalleled sense of inclusiveness and a feeling of well-being that just begs to be experienced first-hand. Before you go though, be sure to read up on some of the special and unique travel experiences that await…
LGBT Activities and Adventures: Along with some of the most beautiful beaches in the world, Puerto Vallarta offers plenty of exclusive and thrilling LGBT-friendly activities and adventures.
Embark on a tailor made tour to remote villages or the Vallarta Botanical Gardens with Gay ATV Tours. Alternatively, The Go Gay Jungle Adventure is a daylong adventure cruise, which includes zip lining, local Mexican cuisine, tequila tasting and a hike to an enchanting waterfall.
For a good meal with good company, enjoy an open bar and BBQ dinner at Boano Thermal Springs. Boano Gay Cruises also offer private charters while the Puerto Vallarta Sunset Party Cruise features a snorkelling adventure, an open bar, snacks and lunch, as well as lively dance music.
LGBT Nightlife: In Puerto Vallarta, there is no shortage of nightlife entertainment, and visitors will find clubs, bars, discos, cantinas, lounges, antros and gay party venues galore.
Head to the Zona Romantica, also called Viejo Vallarta or old town, for high-end hotspots, such as Vallarta Cora, Azul Agave Sky Bar, Paco's Ranch or CC Slaughter's Nightclub.
Fancy something more casual? Venues such as Anonimo, Apaches, Sama, Frida, La Noche, Los Amigos or Reinas offer great times with a more laid-back feel. For all of the latest LGBT nightlife listings and events, check out www.gayguidevallarta.com.
LGBT Hotel Accommodation: After all of the fun adventures and evening antics, rest up at your choice of LGBT-friendly accommodation, which ranges from luxury resorts, modern hotels and boutique lodges to intimate bed & breakfasts and guesthouses.
For a uniquely beautiful hotel that combines the fine décor of a boutique hotel, the intimate atmosphere of a guesthouse and the unique service of a B&B, you can't go wrong with Casa Capula. The gourmet food, cocktails, two pools, a gym and in-room massages are just an added bonus. For more information, visit www.casacupula.com.
In the mood for a luxurious resort on the shimmering shorefront? Almar Resort Luxury All Suites & Spa is sure to leave a lasting impression with its Master and Prime Suites, which feature a private terrace with an amazing ocean view—the perfect place for a romantic dinner. There's also a 516 sq. ft. Jacuzzi Suite, an ideal choice for guests who prefer to enjoy the wonderful atmosphere in the privacy of their own hot tub. Visit www.almarresort.com/en to learn more.
MORE IN TRAVEL