Once Upon a Portland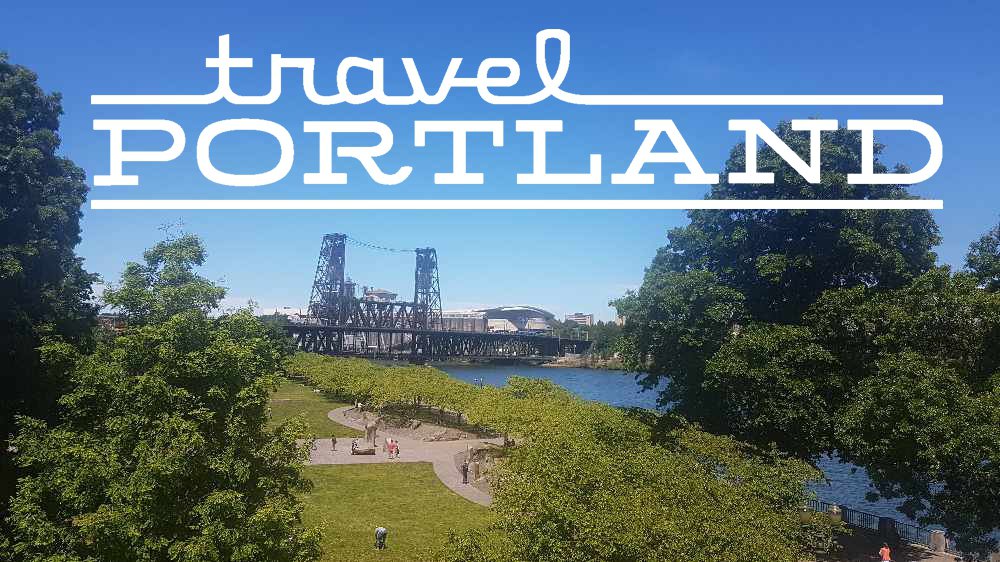 There's a place on the Pacific coast of the USA, somewhere in between Seattle and San Francisco. A special, unique place where individuality is celebrated. A place where a man dressed as Darth Vader can speed past you on a Unicycle whilst playing the Bagpipes and no one bats an eyelid (He's on Wikipedia!)
Named after a small town in Dorset, Portland is the largest city in Oregon State. You may have heard of it, there was a sitcom all about it called "Portlandia" which finished this year. Portland has a funny little charm about it, which John Ryan, Emma Goswell, and Producer Jake all went over to explore.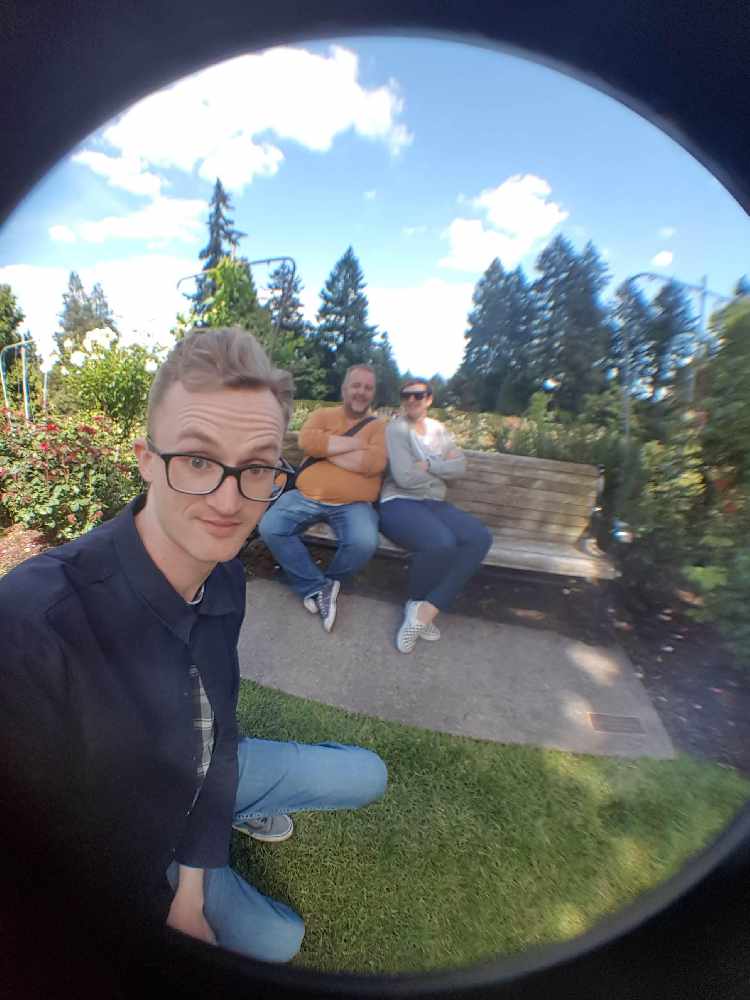 You're probably thinking to yourself "Yes, but what would I do if I went to Portland?" Whether you're there for a week or a day, there's loads on offer than you can get stuck into. Here's some of our highlights!
Things to Do
Living in the UK, you may find the notion of a bicycle tour to be something to be feared: busy roads; less than welcoming motorists; nothing more scenic to see than the coffee shops you pass down the side of the road through the town centre. But Cycle Portland (@cyclepdxtours) have an amazing Essential Portland Tour you can do! It takes you across the river and up through the city on gorgeous purpose-built cycle roads that make you feel very safe when you're in your saddle. The route takes you across the Willamette River and along the longest floating cycle path in the America! It's quite therapeutic when you aren't filming on your phone with your other hand!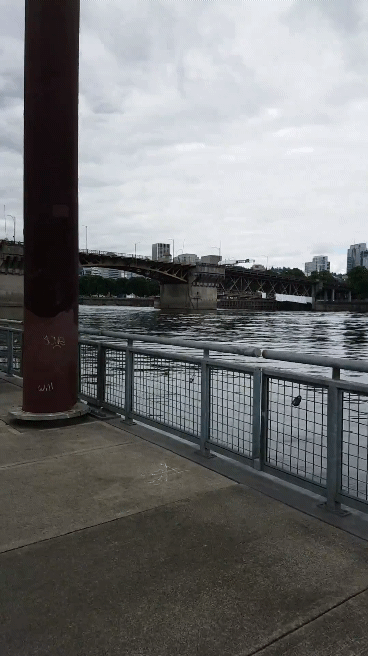 Their fluid public transport network means everything is only a short journey away. One single ticket lets you travel for two and a half hours - more than enough time to let you get anywhere you want to go!
Another city centre spot that we did enjoy was the Portland Farmer's Market. This happens every Saturday. Literally, every Saturday. The only one they have off is the one after Christmas. It's every week. It's absolutely massive. Over seventy stalls selling everything from hot sausages to hemp remedies. If you get a chance to visit this market then do remember the rules on bringing fresh food into the UK!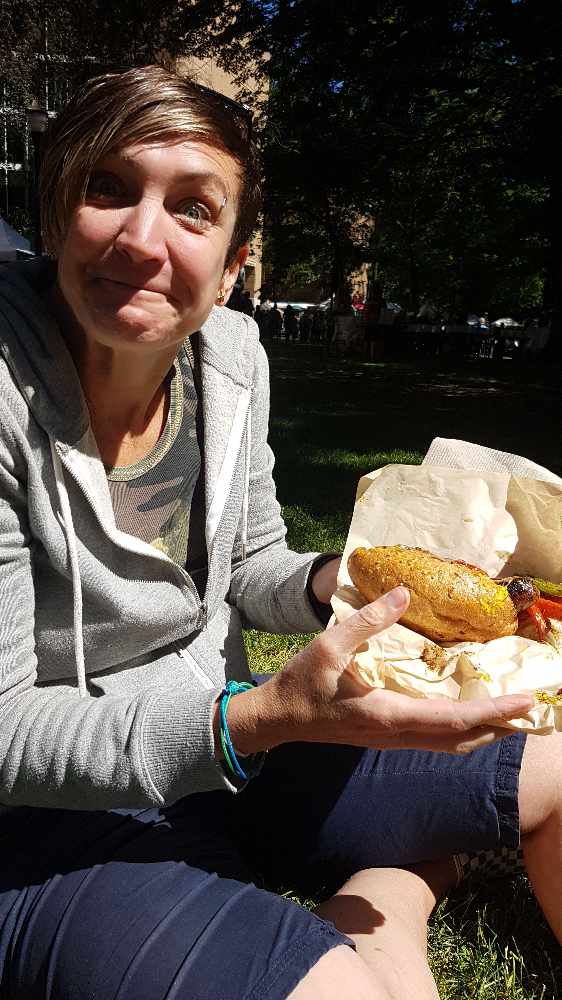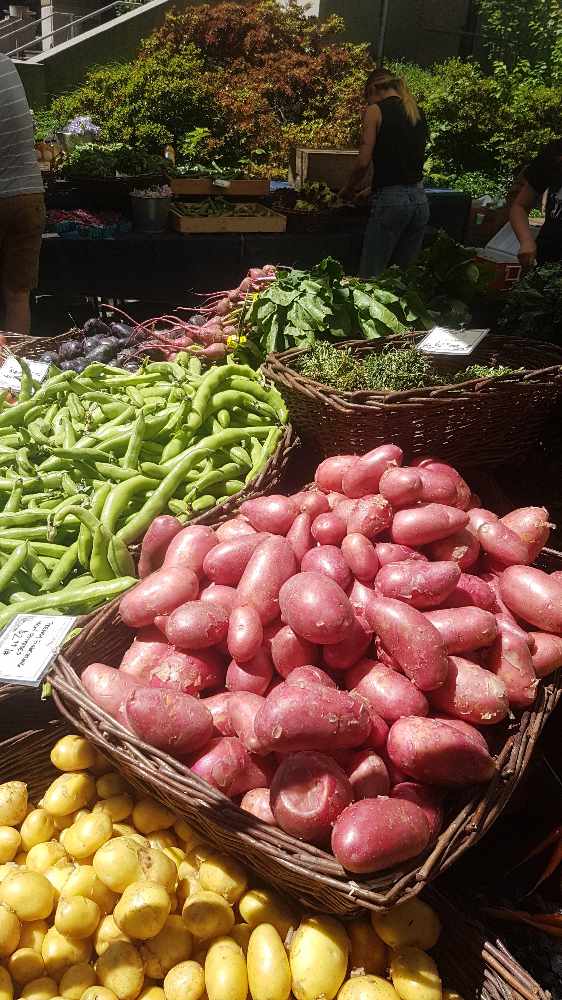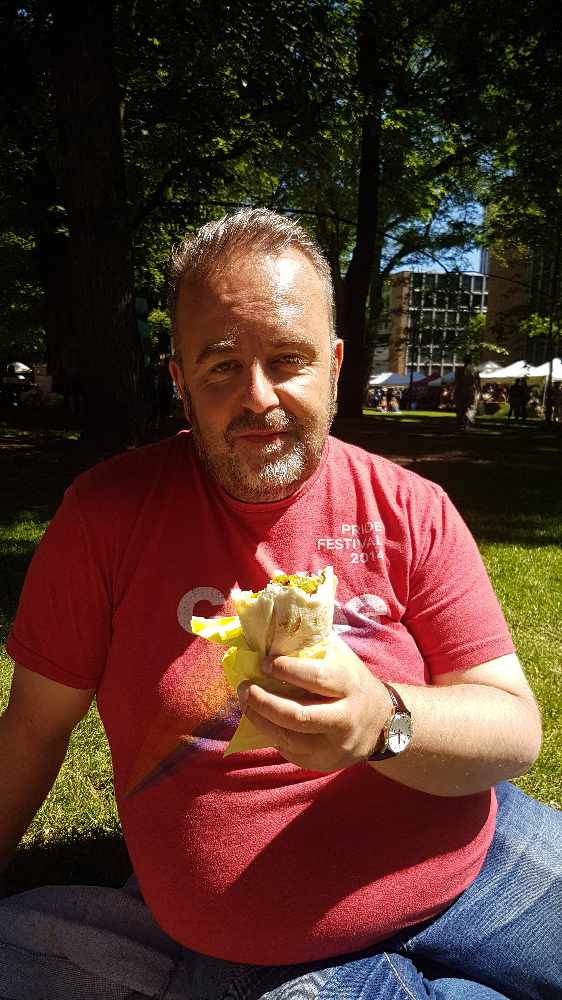 The best thing about the markets? Everything is locally sourced! You could probably head out and visit the farms and businesses that grow and produce their goods.
Things to see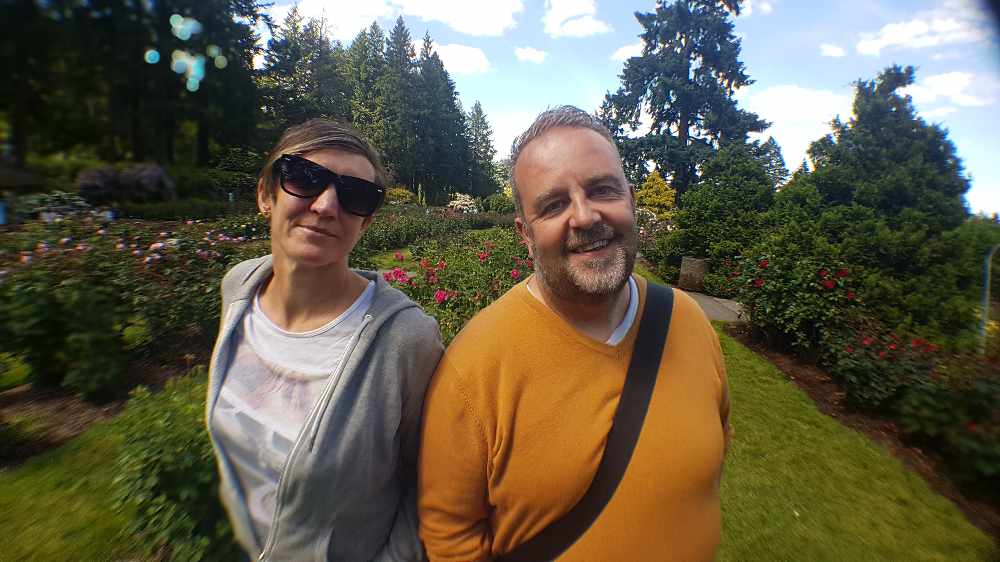 If you want a nice, chilled afternoon, then head up to Washington Park in the West Hills of Portland. A short Uber journey up the hill gets you to the most beautiful collection of Rose's you've ever seen. This International Rose Test Garden came out of World War One, when people started to panic that the bombs would destroy all the roses in Europe. The result is this gorgeously green space with around six hundred varieties of rose's over ten thousand bushes.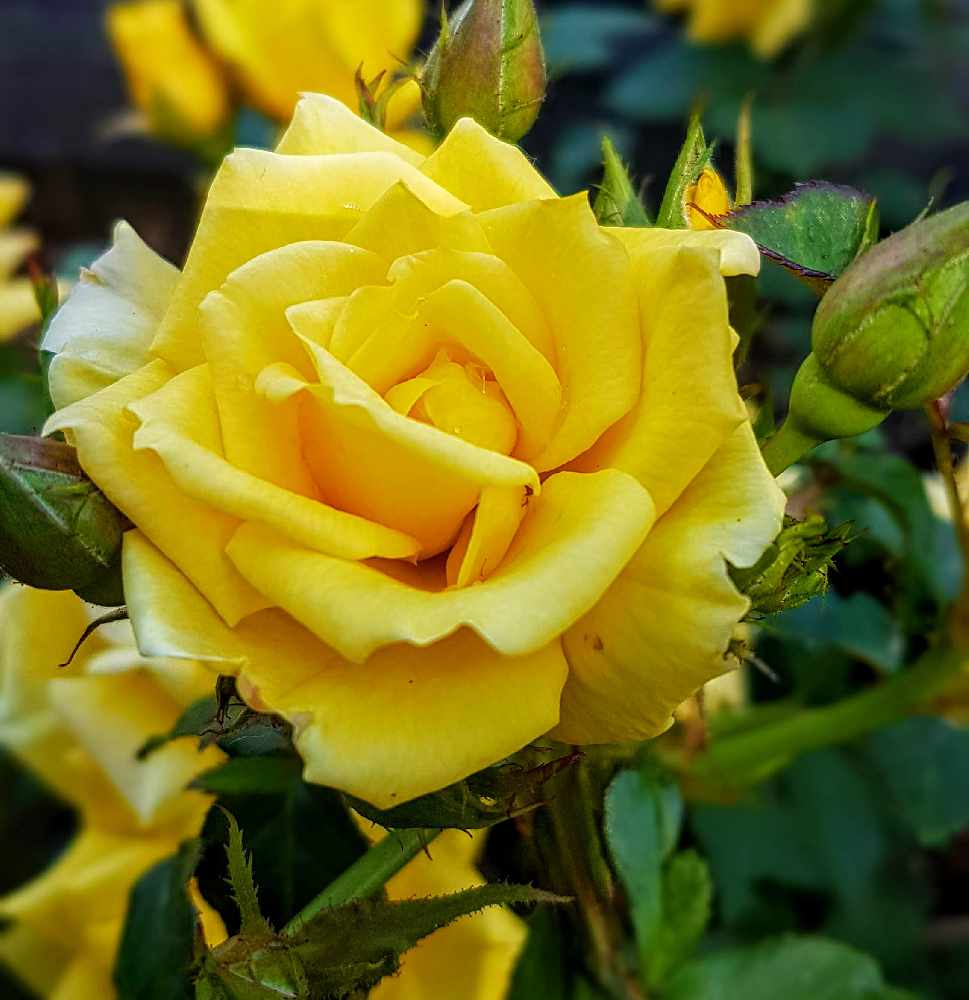 The park is also home to the Portland Japanese Garden - which was one of Emma's favourite places!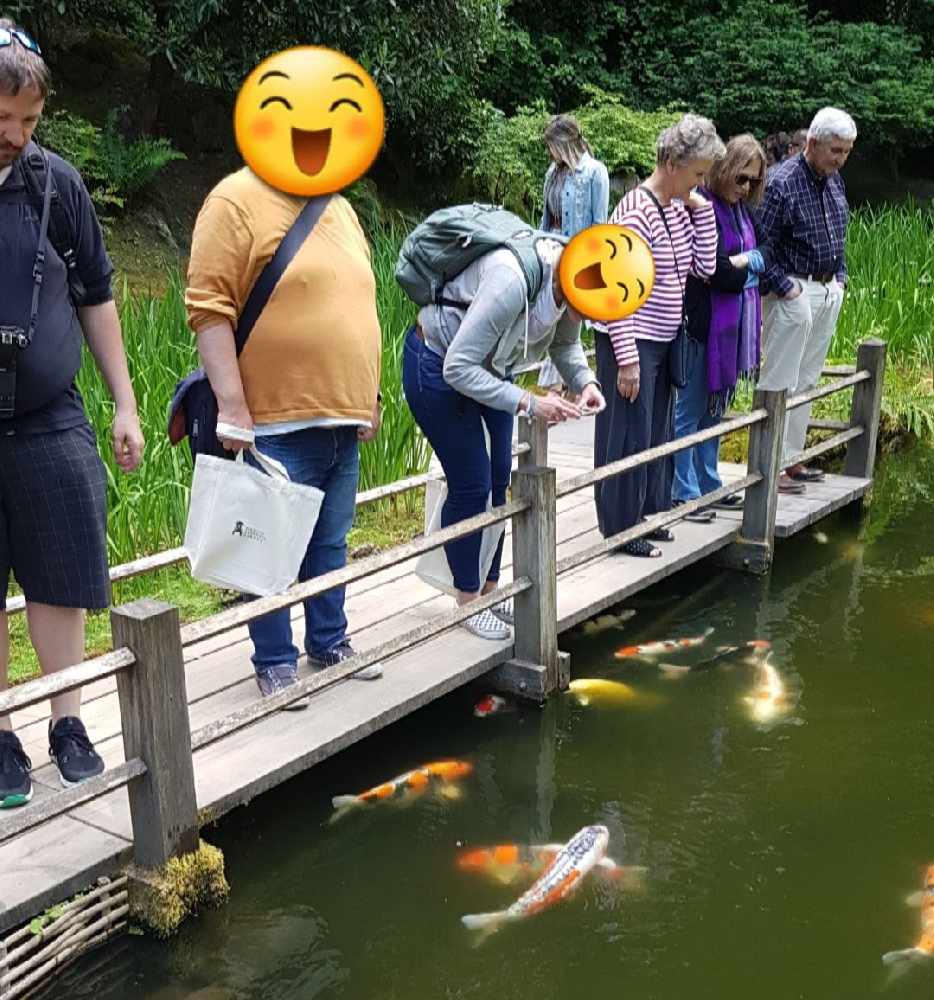 "Definitely the most tranquil spot in the city. Wander amongst the bonsai, admire the Koi carp and Discover your inner zen. Oh - and tea and sweet treat at the Umami cafe is a must!" - Emma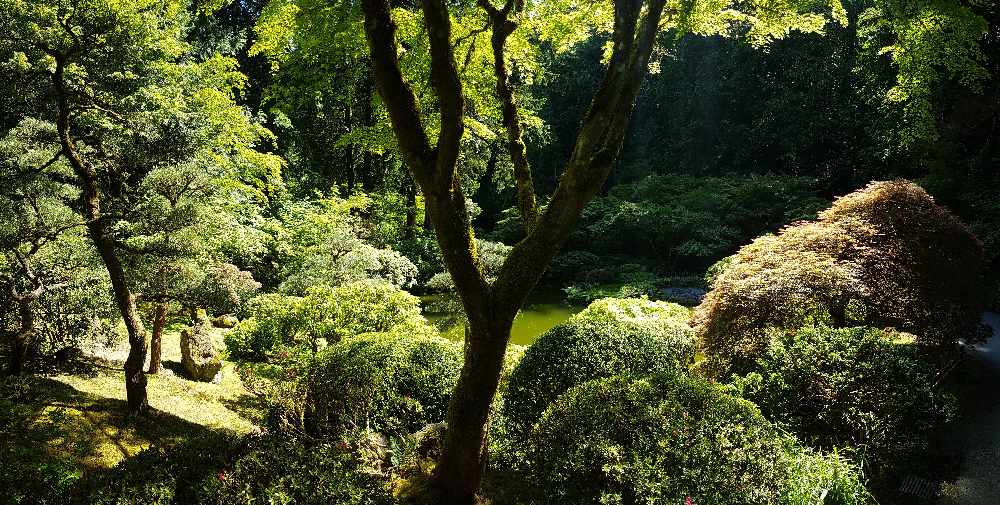 If you want something more centrally located, then the west side of the Willamette River is a perfect spot. I can't go to a city without going for a walk down the side of the river! I think it's a great way to sense the size of somewhere, and gives you an opportunity to stand and look at a city on a whole, seeing all the skyscrapers and buildings silently watching over the hustle and bustle. Standing in the Tom McCall Waterfront Park on the west-side with the sun baking down on you, you can look out over the gorgeously blue river and see the motion of the I-5 highway. All the cars and the big trucks scurrying around everywhere is oddly therapeutic. Seven main bridges cross the Willamette across Portland, and each has it's own unique charm.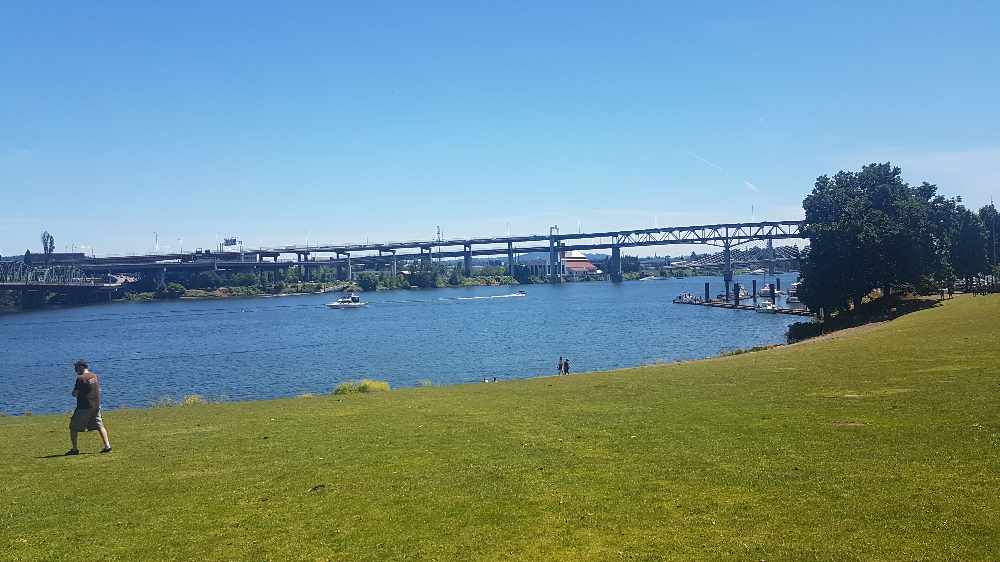 Things to try
If you want a supernatural neon sugary treat then definitely go to a VooDoo Doughnuts! These guys make a whole range of spherical lardy treats (according to Emma), from standard glazed holes to things like "Oh captain, My Captain" - which is covered with Captain Crunch cereal! If you want something a bit more adventurous, try The "C*ck-n-Balls" with a gorgeous creamy filling. Not joking. I'm not allowed to show you a photo of it but here's the name-sake VooDoo doughnut!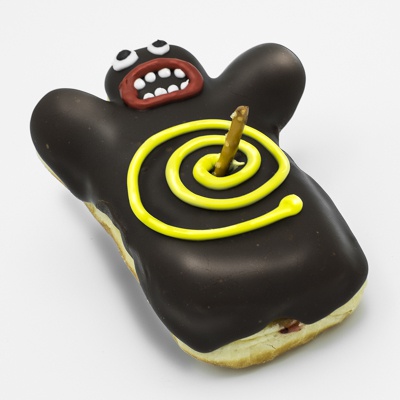 Whenever you get a minute, I have to personally recommend this cute little cafe on Martin Luther King Jr Boulevard near Burnside Bridge. It's called Cup and Bar and they make their own chocolate!!!! Believe me when I say you haven't lived. You can even watch them make it through the windows! If the chocolate doesn't tempt you then the carrot cake definitely should. Very creamy and it's got some fabulous nuts on top! I actually got hungry whilst writing this bit, remembering how amazing the carrot cake was, and I went to find carrot cake.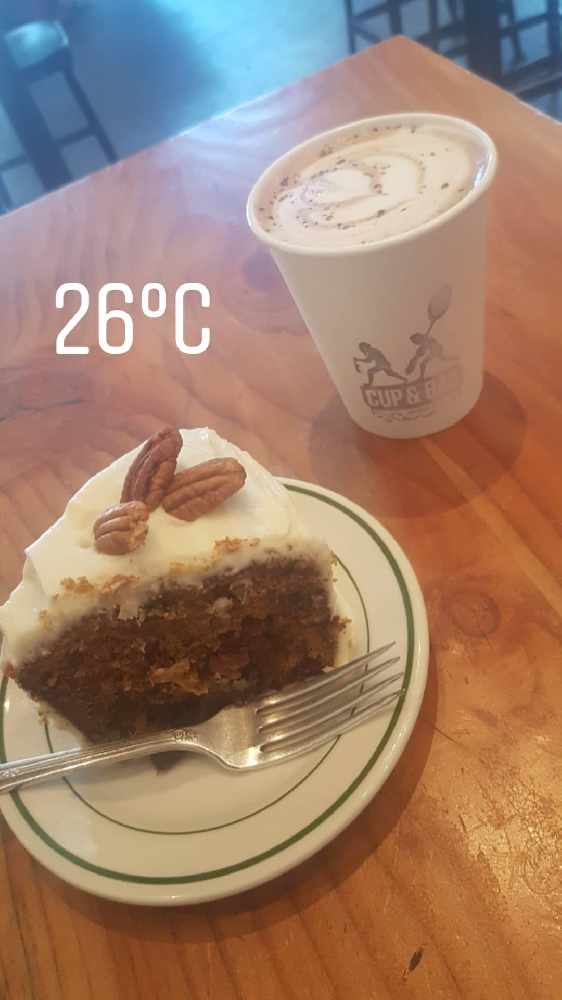 *ten minutes later*
And I'm back. Anyway, where were we?
If you're in the mood for something more substantial then TUSK is a great place to try out - and it's somewhere Emma recommends!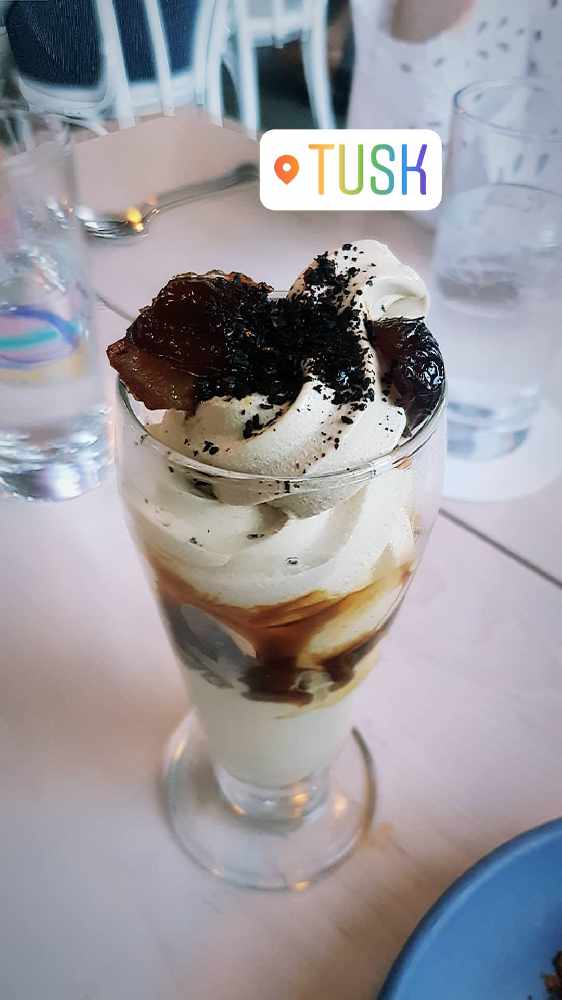 "TUSK is marketed as 'aggressively seasonal' - and they really are. If they can't buy it at the local farmers market it probably won't be on the menu. Amazing cocktails too." - Emma
The cocktails really are incredible. They're so good I can't actually remember what I ordered. The fact that they don't measure spirits in America is such a bonus. I'd recommend some things to eat but they might not be available when you go to visit: they reprint the menu every single day, based on what they have in!! If someone gives them some beef or some aubergine then they'll incorporate it into their offerings until it's gone - it's such a good idea! Very Portland.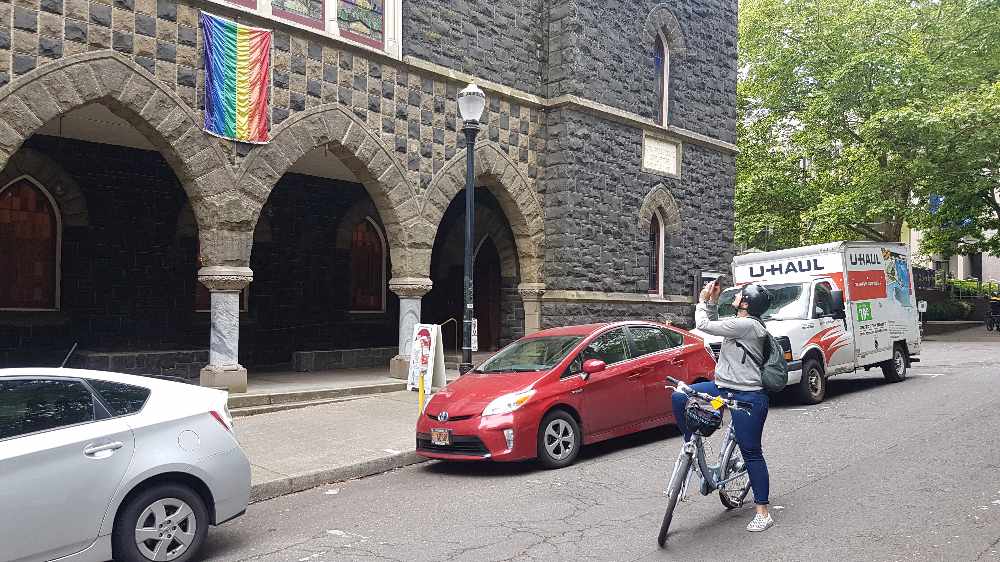 Things to Experience
If you want something that summarises the unique personality of the Portland then you should definitely visit Last Thursday: it's a celebration of art and culture taking place in Portland's East side. The whole community comes together and enjoys gorgeous spectacles of performance and music alongside alternative artworks and stunning little gem's you can buy and take away with you as a memento from your time in Portland. You aren't able to move, the street is so busy, apparently. It all takes place over fifteen block's of Alberta Street - and finishes about 9pm, meaning you've plenty of time to head to Portland's thriving night life - something John definitely recommends!

Nightlife: Portland's post-gayness means there aren't that many pure LGB or T venues. Stag is one of them. Like an Oregon lodge, but one with stripping male dancers. Drag queen hostesses and a friendly crowd. - John
Portland's unique in that it doesn't have a need for Gay bars. They exist, but Portland is so diverse and accepting that people just don't need to visit them. Bizarre, yet beautiful! We asked people about this and people just told us that "everyone's a little bit gay in Portland". Don't get us wrong, the gay bars are still very good! We visited two - one of which featured a very entertaining burlesque show!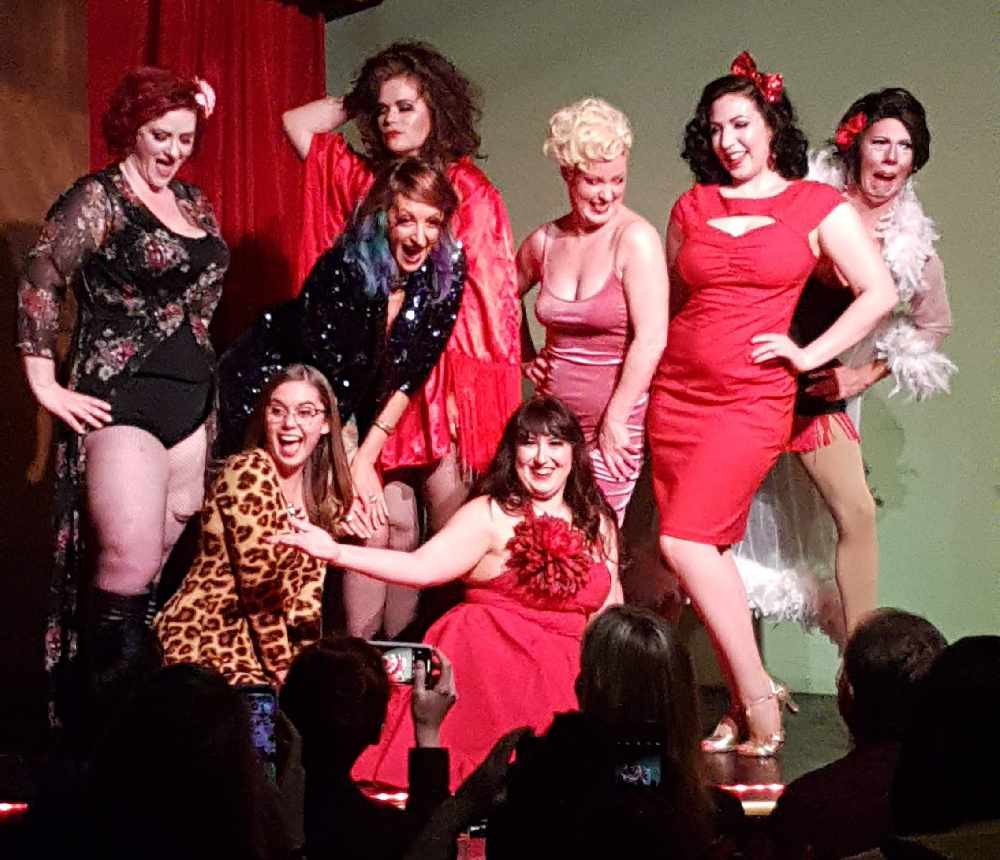 The retelling of Snow White was very entertaining!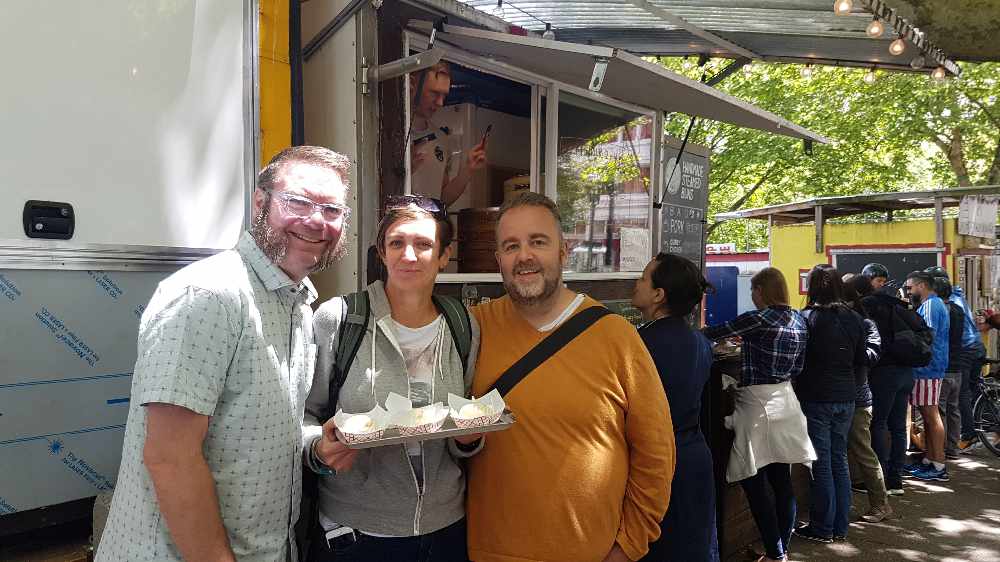 John recommends you have lunch in one of the Portland Food Market Stalls!
Believe the hype. The range and quality of the food carts in this city will astound you. Check Brett Burmeister's exhaustive website about what's new and where to go. - John
There really is something for everyone in Portland, and I can't stress how much you'd enjoy yourself! Getting there couldn't be easier, and Thomas Cook now fly from Manchester to Seattle direct! Take in the sights of Seattle and then move on to Portland - that's what I'd say. Take the West Coast of the USA on!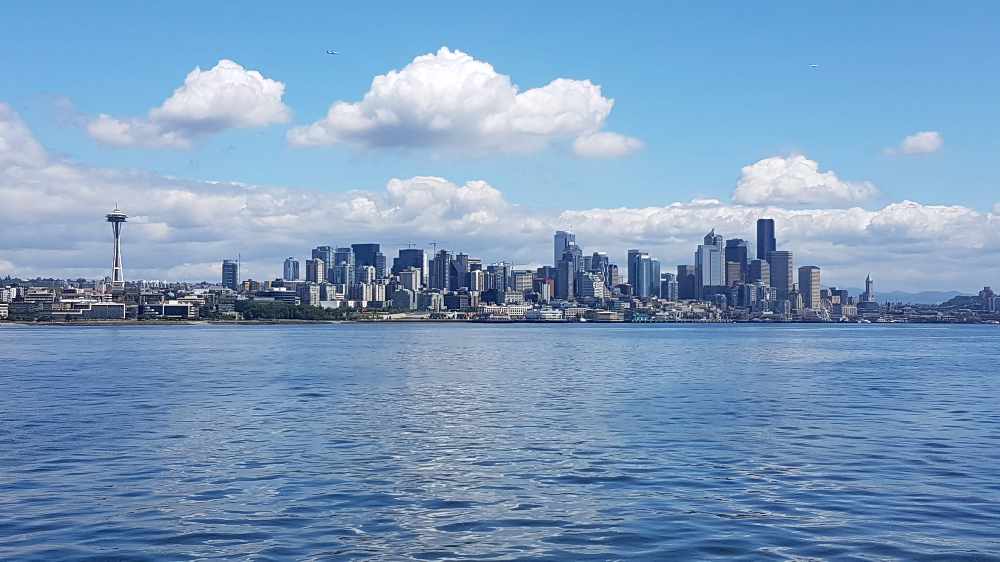 MORE FROM TRAVEL