Why Kyiv should be on your bucket list
There's a skewed misconception about Eastern Europe that needs to be put to bed. You might consider the East to be a difficult place to visit – riddled with corruption, war, hate…shadows and whispers from a long, unruly history. You might think Ukraine is unsafe. You might consider Kyiv an unconventional, unwise, holiday destination. Fear not, Producer Jake is here to put your fears to rest.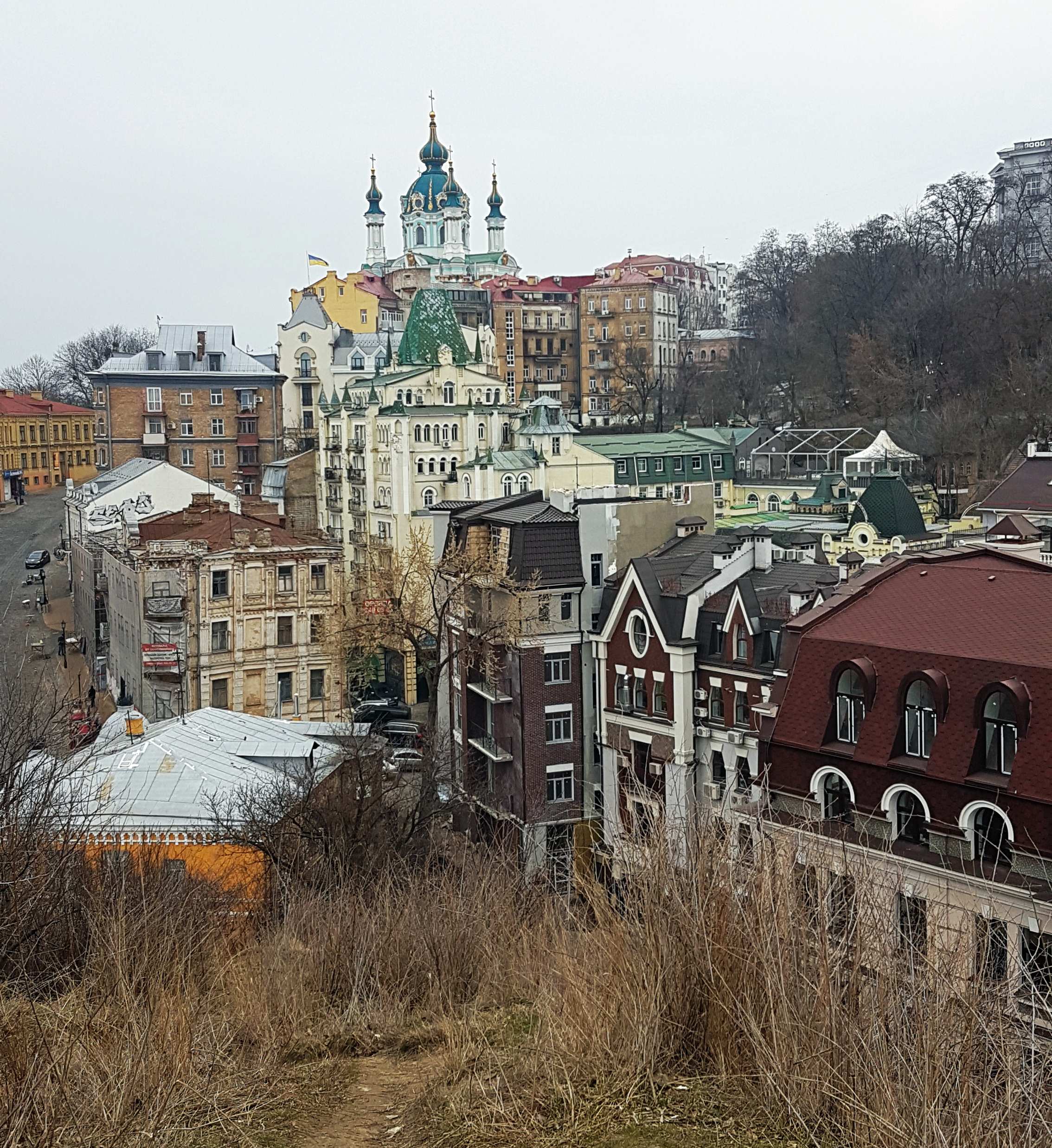 First off, let me tell you that Kyiv is the most beautiful city I've ever visited in my life. And I've been to Liverpool on a sunny day. Refreshingly different to Western Europe, Kyiv boasts a richly cultured boutique of museums, theatres, bars, and restaurants - all in a beautifully strange, yet comfortable, setting.
The history bleeds from its walls. Kyiv is one of the oldest cities in the world, and it's been through an awful lot in its 1000+ year history. You can see the city's heritage everywhere you look: beautiful, delicate, baroque style churches proudly rise on hills overlooking harsh, concrete, soviet tower blocks seen in the distance. It's almost like there's two separate cities, split in two by the mighty Dnieper River.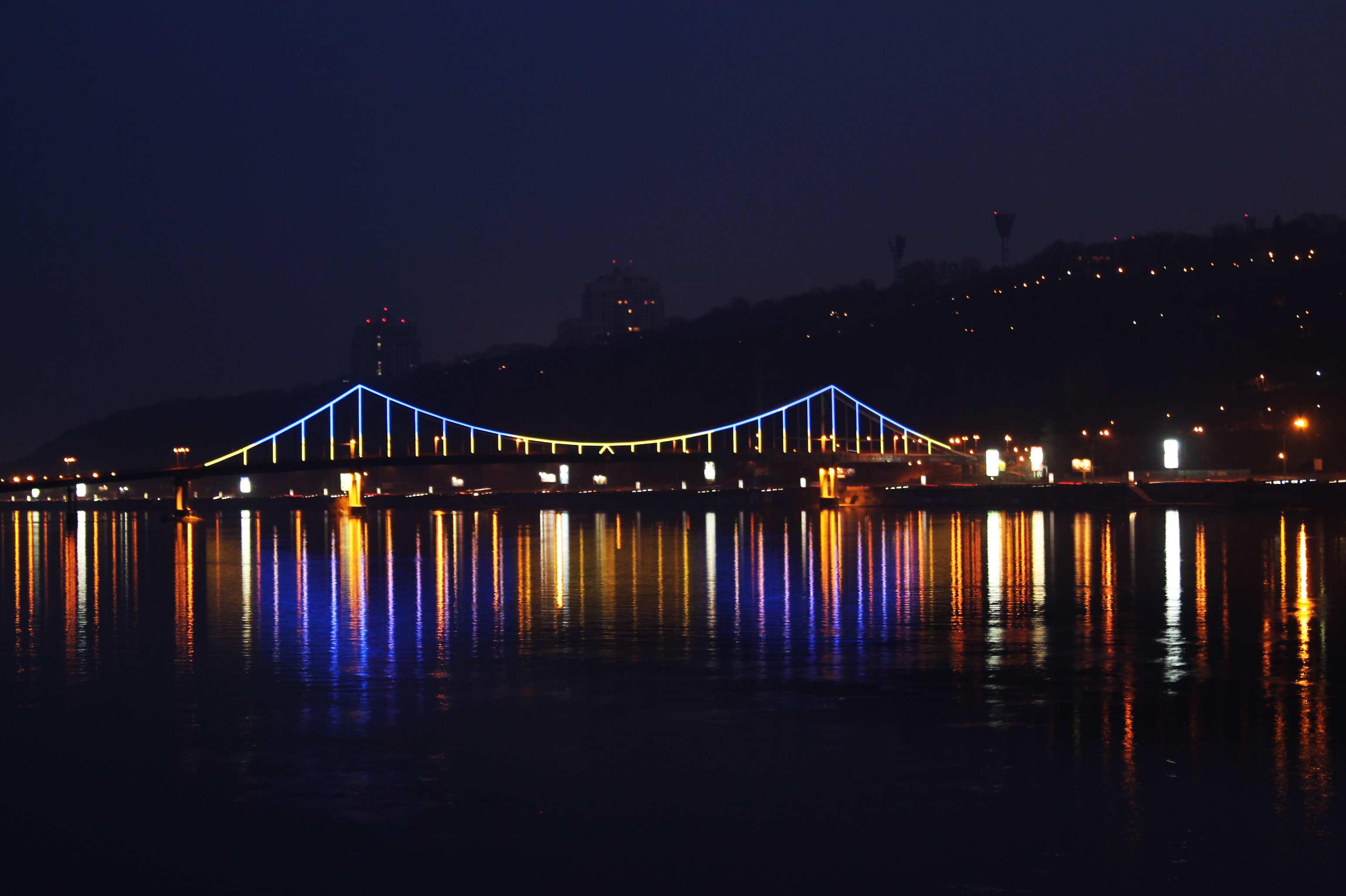 Places you really must visit
Kyiv is a very orthodox city, and the churches are a magnificent representation of that. St Michael's and St Sophia face each other, and despite their similarities they both have noticeable differences.
St Michael's is the big blue one, and it has a particularly special bond with the modern Kyivites – as Ana from the British Council told me: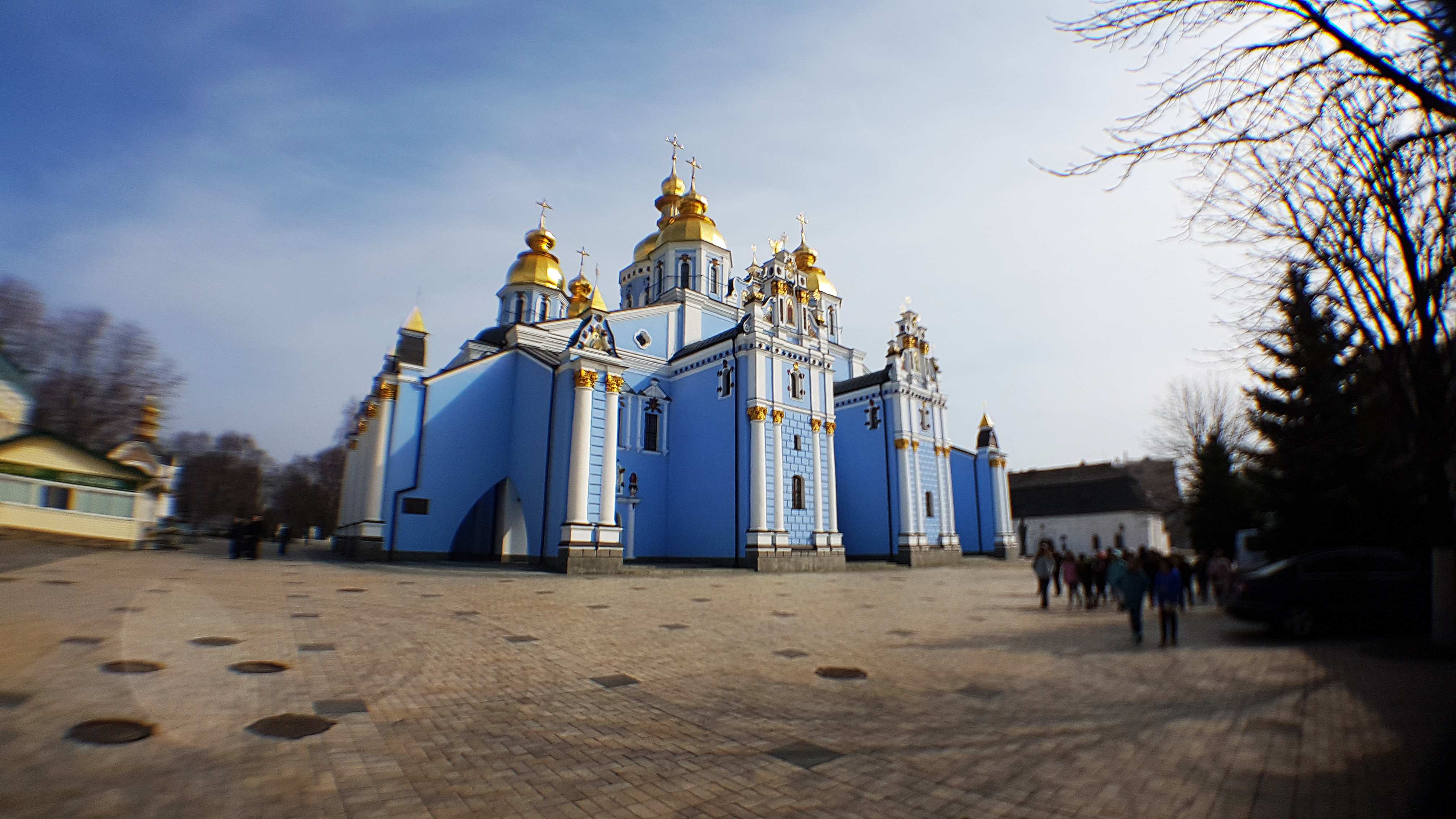 Where St Michael's is beautifully sculpted with painted cherubs and choir music and golden engraved angels, St Sophia sits peacefully in calmer, greener grounds, with not a spec of gold to be seen. I wasn't allowed to record audio or take photos inside, but let me tell you right now: you need to go in. It's breath-taking.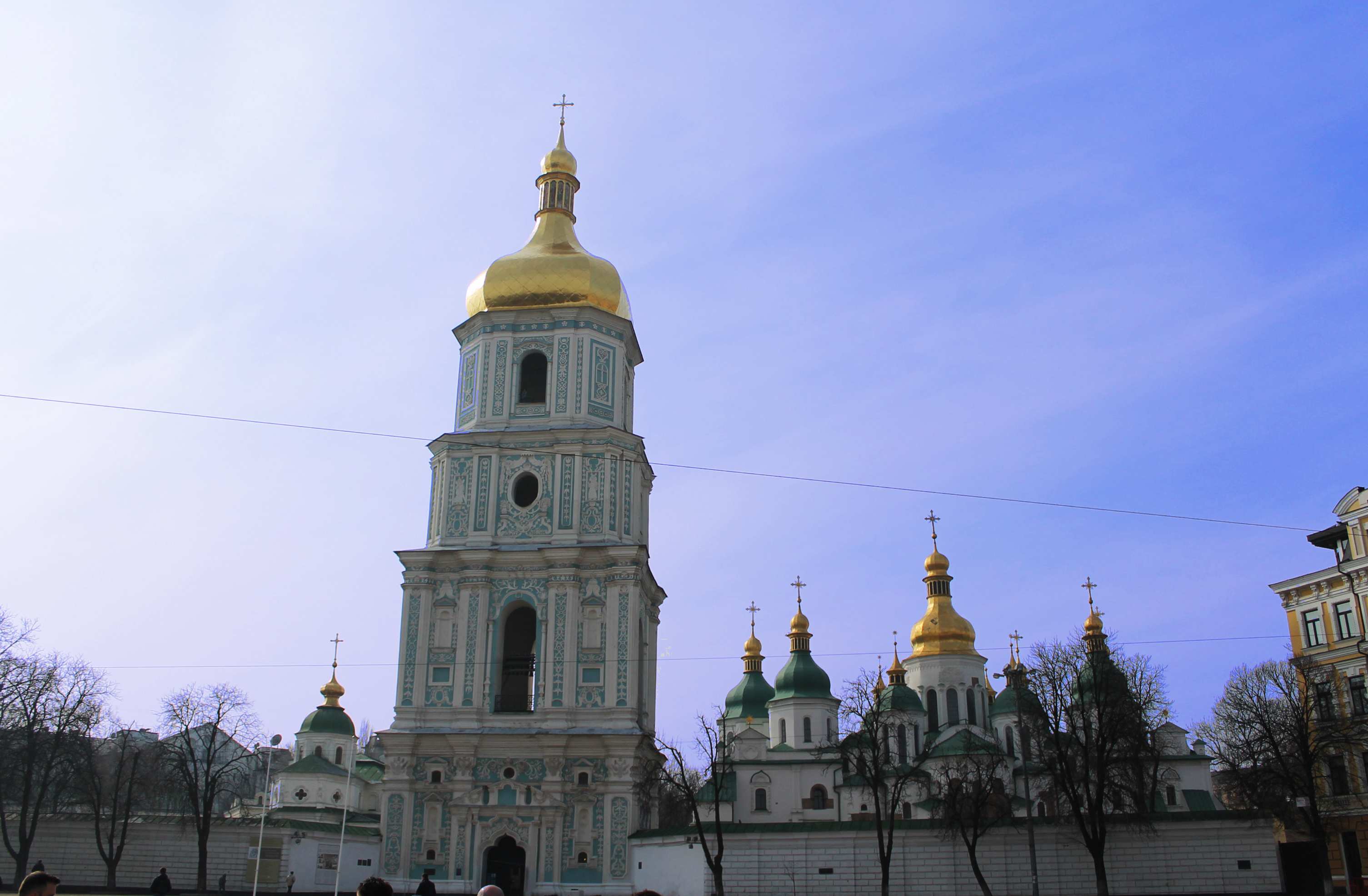 If that wasn't enough, the Motherland Monument is a graceful and powerful memory of Kyiv's former soviet past. Like a communist Angel of the North. It's also one of the best places to see the whole of Kyiv city from up high.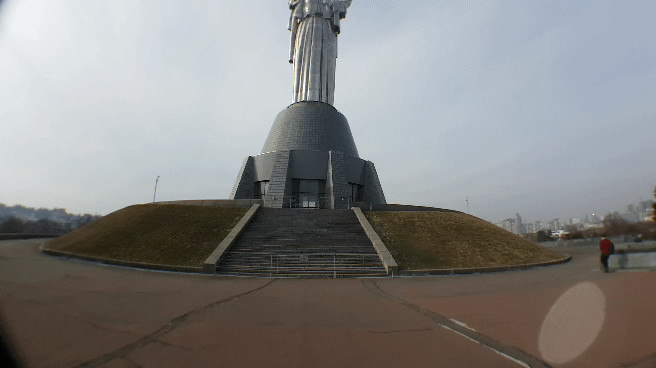 Something else you might want to add to your list of places to visit, would be the International Exhibition Centre. Why? It's the host venue for the 2017 Eurovision Song Contest.
Yesss, hold on to your hats because the epic wind machine that is the Eurovision is BACK! It's being held in Ukraine following the country's win in Stockholm last year. This year, in the 62nd edition of the show, 43 nations will be competing – the highest attendance of countries ever (equalling the number of countries in Dusseldorf, 2011, in case you were wondering!). This is the space in the Exhbition centre where the contest will take place!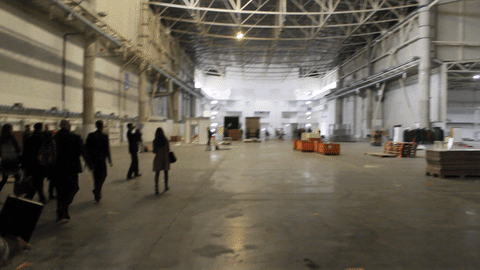 Things you really must do
Whilst you're there, you'll be spoilt for choice of things to do. During the Eurovision period Kyiv is laying on street food festivals boasting traditional Ukrainian cuisine, museums showcasing and celebrating Ukrainian heritage in a special arts week, and five town squares will be designated party hubs for Eurovision attenders! These squares are all operating privately, alongside the official Euro-villages, Euro-clubs and other official venues.
Important things to note: beer is 1 euro. And the British double measure for spirits is the Ukrainian single measure. And when £1 GBP buys you 33 Ukrainian hryvnia (correct 18th March 2017), you're guaranteed a truly amazing time.
Kyiv is also home to one of the deepest shafts in the world.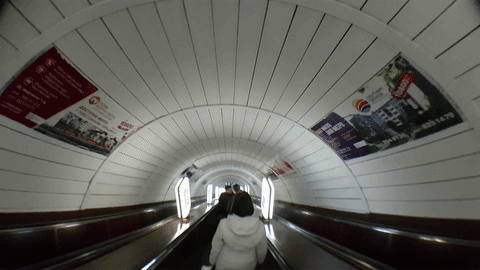 That's right, Arsenalna is the deepest underground station in the world – 346 feet! That's three Tower of London's topping each other, going straight down. You've never plunged deeper. Or for cheaper. A standard fare on the Kyiv Metro is four hryvnia, which works out at about 12p. I recommend their Oystercard: works out even cheaper.
The Eurovision venue is on the Metro as well, just a short walk from Livoberezhna on Line M1. It can be quite daunting when you're in the stations trying to find your way around, just look for any M1 line to Lisova – the end of that line. The Cockfosters of Kyiv, if you will. Most hotels in the city are near a metro M1 station so you should be golden.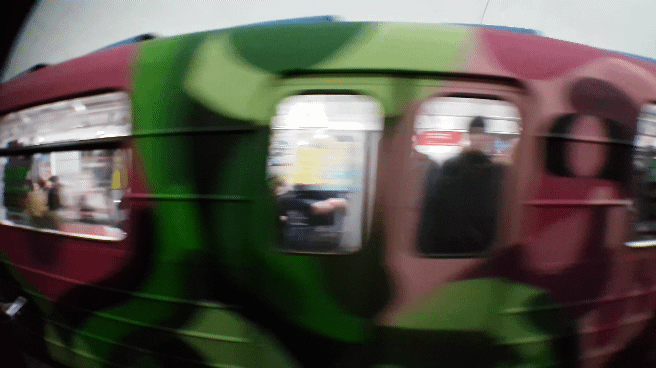 If the Metro isn't your thing, the city council are also laying on a lot of buses to take fans to and from the venue.
Taxi wise, Uber is your best option – 87p (GBP) gets you two and a half miles according to locals!
And if that STILL wasn't enough, Kyiv are also putting on some riverboats, which will cross the Dnieper River at a more leisurely pace. The boats are free to anyone with a Eurovision ticket or wristband.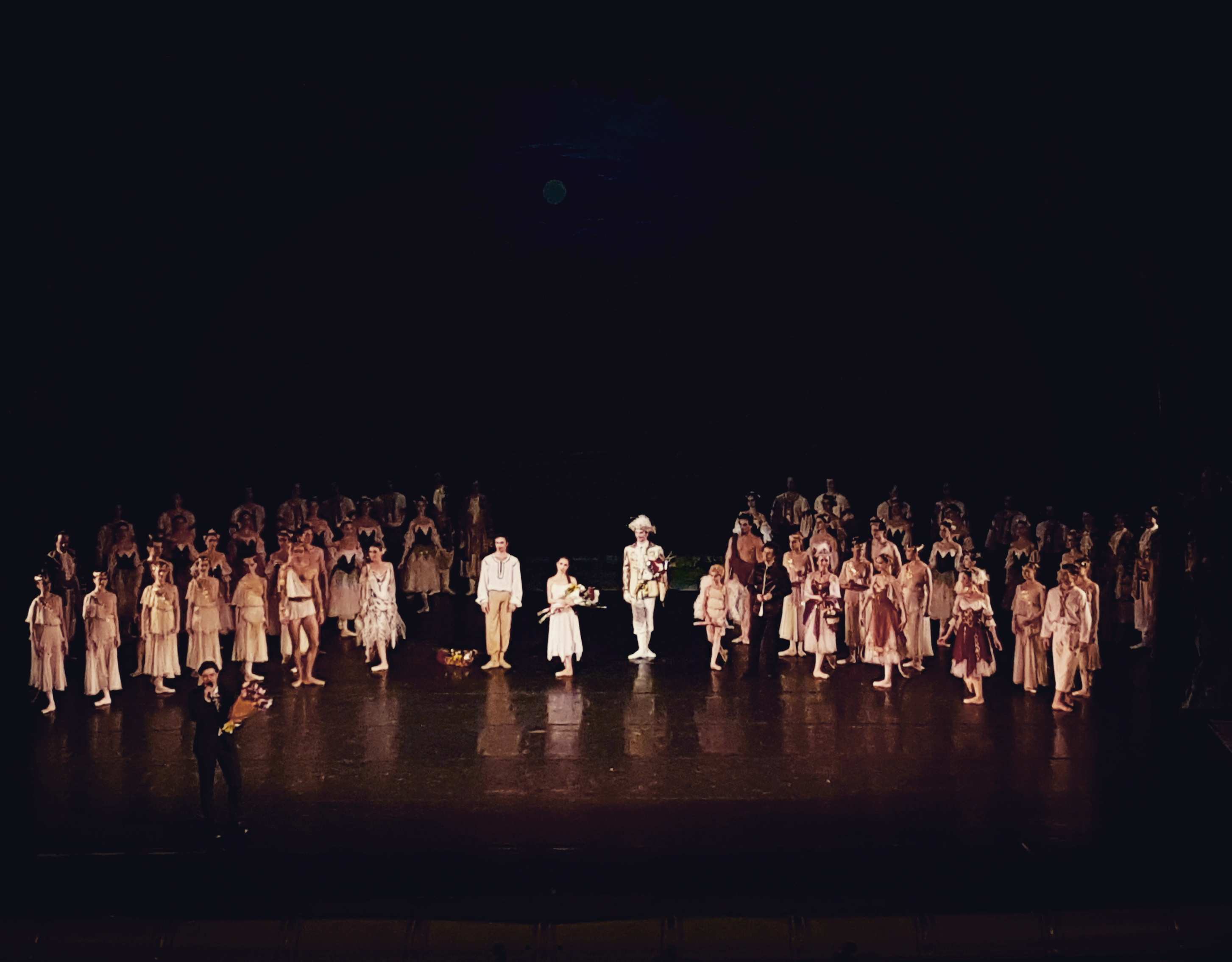 I saw a performance of Lilea at the National Opera of Ukraine - they have a rotation of productions taking place, definitely worth looking in to if that's your fancy!
Essentials to pack
European plug adaptor – I only saw this type of socket in Ukraine.
Travel insurance – your European Health Insurance Card (EHIC) will not work in Ukraine.
Sensible shoes – Kyiv has many hills in its city limits.
Contraception – Now. Obviously, I have no idea what you're planning on getting up to whilst enjoying the Eurovision Song Contest. And I certainly don't encourage, or condone, any particular personal Euphoria's you wish to explore. But after speaking to the organisers of Kyiv Pride it became very obvious that the city have no plans to "hand anything out" to anyone. So make sure you protect yourself and pack something!
Euros or Pounds – Finding hryvnia in Britain is actually impossible. When I went, nowhere sold any. That includes Manchester Airport. They do have a Bureau in Boryspil airport when you get there, but apparently you get a better rate once you get into Kyiv itself. I chose to use the cashpoint in my hotel (The Radisson Blu). This means you won't be able to exchange any hryvnia back to pounds when you get back to the UK, so spend spend spend.
Allergy medication – If you have hay fever then I have bad news for you: Chestnut trees and other shrubbery EVERYWHERE. I spoke to people who told me that the nuts always made them cry, so be wary if the presence of nuts make you choke and weep.
A Ukrainian/ Russian to English dictionary – English isn't always written around the city, so it might be useful to know a few words in Ukrainian or Russian (either/ or, people use both). Rather helpfully, the city are hiring and training 350 English speaking volunteers to help guide people around.
A camera – Just because.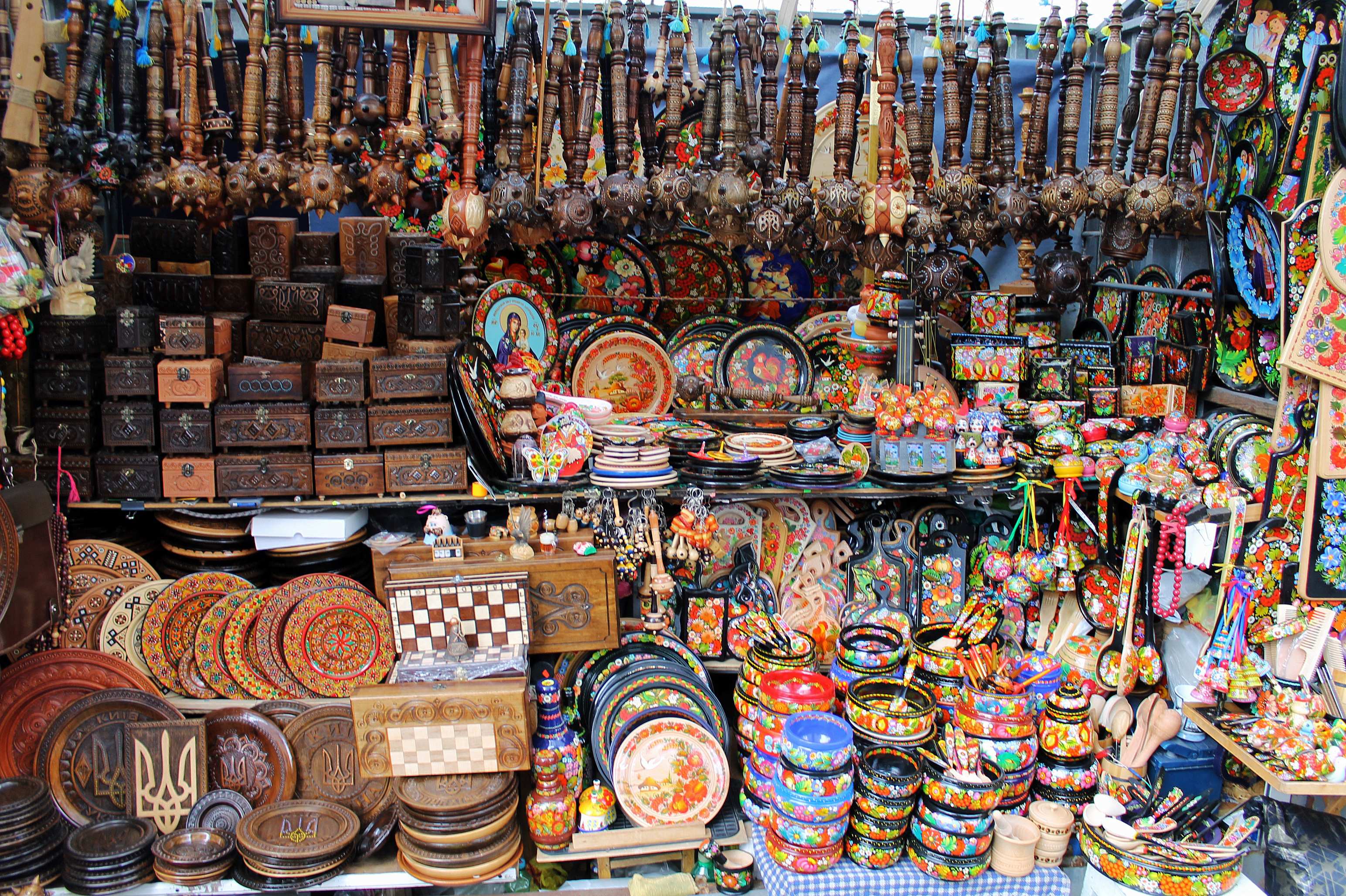 One important thing to note – Ukraine is not a member of the European Union, so before you go mad in duty free double check the rules on bringing goods into the UK (there is a very good deal on spirits in the airport, take it from me).
Whilst I was there I took time to have a chat with the UK ambassador for Ukraine, Judith Gough. This is what she had to say about Kyiv, about Eurovision, and about what the British visitor can expect from the embassy, and also the country.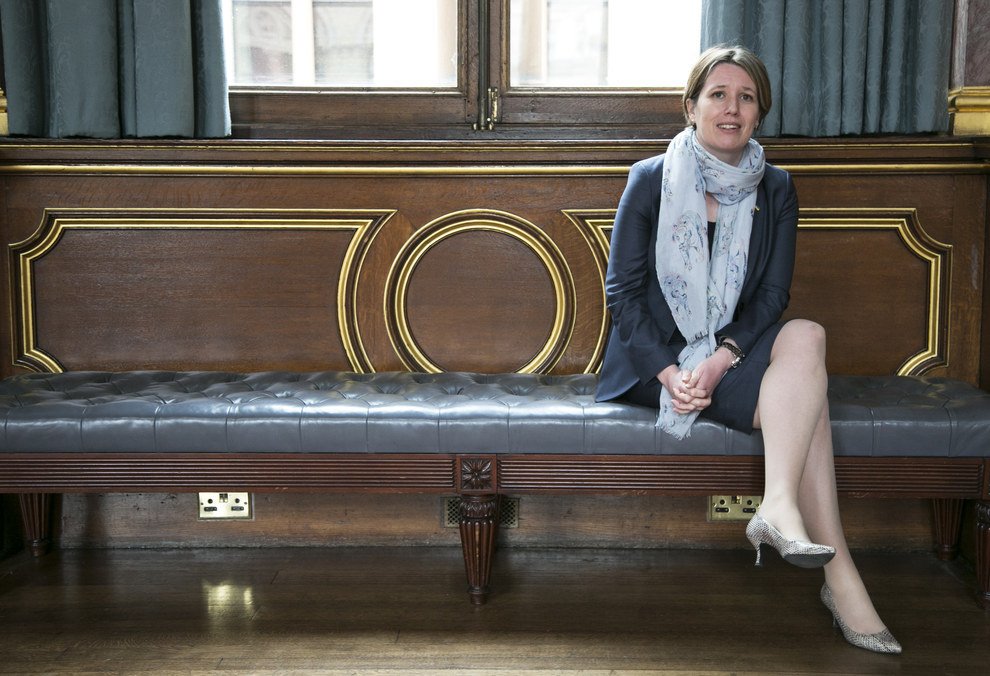 How safe is Kyiv for LGBTQ+ visitors?
Officially, the laws on equality are a bit behind in Ukraine. However, when you get to Kyiv you'll find it's not as scary as you might think. People very much keep themselves to themselves, so if you don't make it a problem, they won't make it a problem.
The city and its citizens are well aware that the contest will be attracting thousands of visitors to Kyiv in May. Most of them will probably assume that means many members of the LGBTQ+ community will be coming as well.
But don't panic. Ukrainian's are very hospitable people. When you see locals walking around, don't be put off by the fact they aren't smiling at you. That's normal there. It doesn't mean they aren't happy to talk to you.
In general, no-where is completely safe. But for me, I felt safer in Kyiv than I ever have when walking around London. It had a different vibe about it, a friendlier vibe. A more accepting vibe. There were no unsavoury characters everywhere. At least none that I saw.
There are two designated gay bars in town: Pomada and LIFT. Pomada is a gorgeous underground bar with many different levels and floors and areas, so it'll suit you no matter what kind of night you're hoping for. LIFT is based on the 4th floor of a business building, and is split into two rooms, a pop room and a house room. Security into both is incredibly tight, so you feel very safe.
Pomada also has an incredible photographer. I wasn't expecting to find this on Facebook when I got home: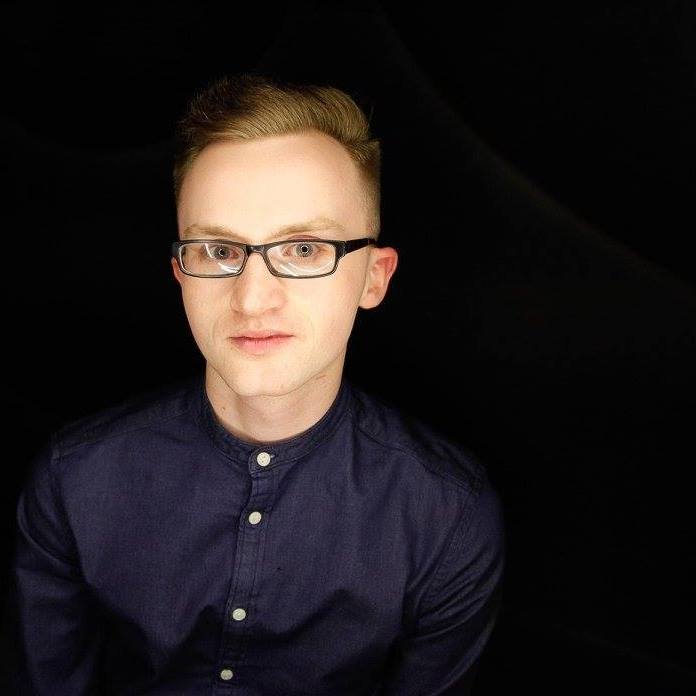 Perfection
I met the organisers of Kyiv Pride when I was there, they told me it wasn't safe to bring any kind of Pride flag to Ukraine. It's not the sort of place you should be waving them around.
Kyiv Pride have been very nice and are putting together some useful info-packs for LGBT visitors. Where's safe to go? Where's dangerous to go? What can I do in public? What should I be careful about doing? All will soon be answered via their website at kyivpride.org. Whilst you're there, why not make a donation to support them?
This year, the UK has its best chance in years, and its 42 competitors are all certainly in it to win it (except maybe San Marino, they're just sort of…there). Kyiv has a lot to offer, and when it waves off the Eurovision delegations, the fans, and all the excitement that has filled it's streets for weeks and weeks, I know you'll want to go back!
My visit to Kyiv, Ukraine, was organised by the British Council and British Embassy in Kyiv, with support from the GREAT Britain campaign.
MORE IN TRAVEL