You make the pool rules...
...and sun loungers reserved just for you.
Who doesn't like their own pool? We can't promise a blow-up pink flamingo will be included, but you can always take your own!
This is a great way to spend time with your mates – swimming, play fighting or just enjoying the sun.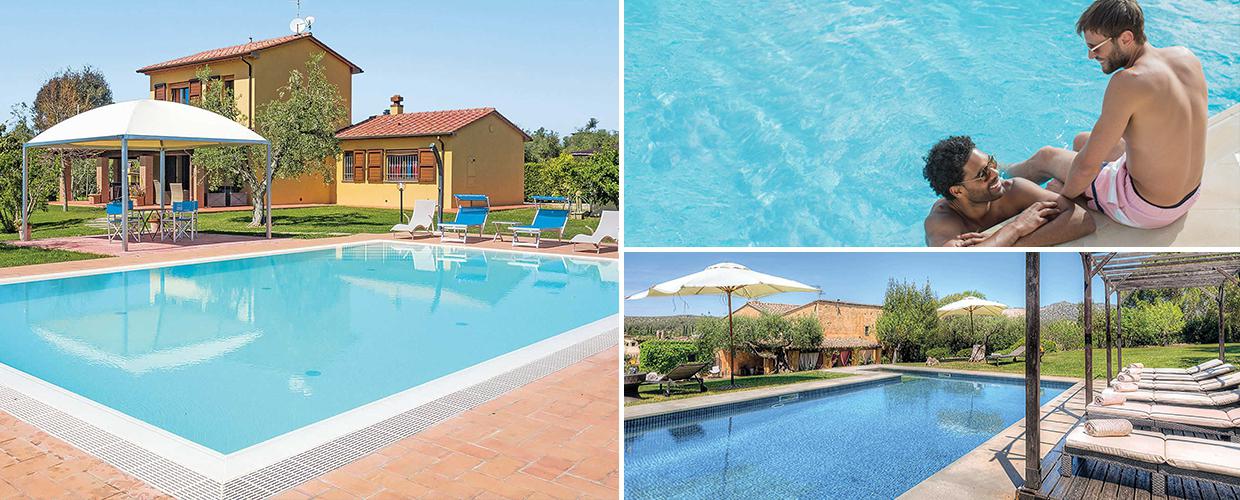 James Villas have locations across Europe so are a great way to plan your Euro-pride season.