You make the pool rules...
...and sun loungers reserved just for you.
Who doesn't like their own pool? We can't promise a blow-up pink flamingo will be included, but you can always take your own!
This is a great way to spend time with your mates – swimming, play fighting or just enjoying the sun.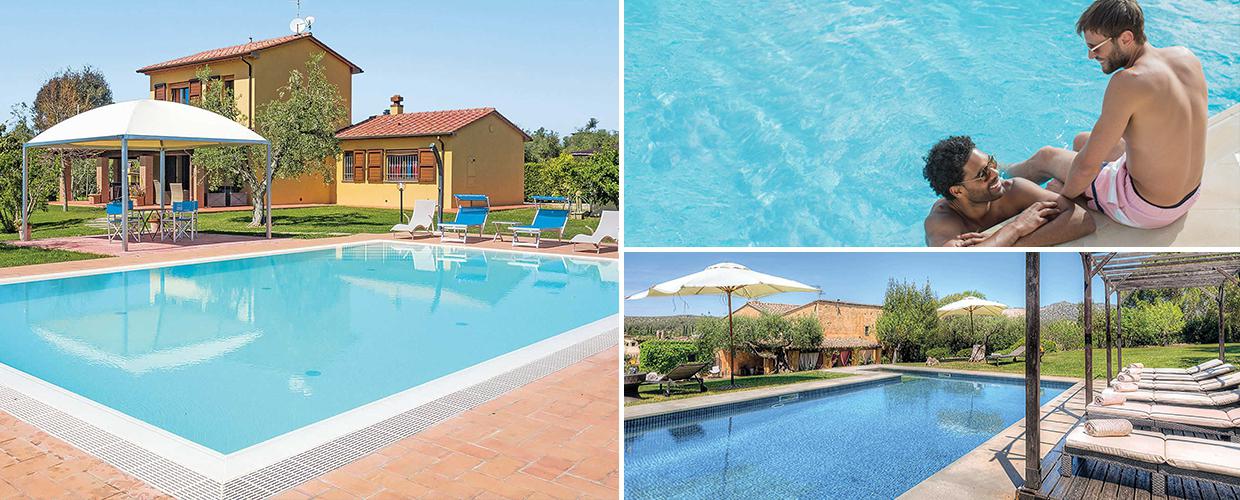 James Villas have locations across Europe so are a great way to plan your Euro-pride season.
And if you're after a pool with a bit more bang, James Villas can do that. They have a huge choice of pools with their villas. From gated, to those amazing infinity pools (they always look cool on the Instagram stories lets be fair) or maybe you want to keep it a bit more simple and go for a Hot Tub or Jacuzzi, they have enough water options to please the biggest diva.
CHECK OUT MORE BENEFITS