Your Home Away From Home
We all like our home comforts, right? Simple things that you and your family (or mates) do, that you just miss when you're away.
The iron that is never in your hotel room when you need it, a cold fridge big enough to fit a decent sized beer in or onsite car parking that doesn't require a walk through a maze of underground car parks to get to your room. Cooking in your own kitchen - have food the way you like it and meal times at a time to suit you.
If there's more than just two or three of you on a trip, then a villa can often be a much more relaxing experience. If you're an LGBT mum or dad, you'll know that. Or maybe you're away with your mates and simply want to spend your time together – rather than being allocated rooms at different sides of the hotel.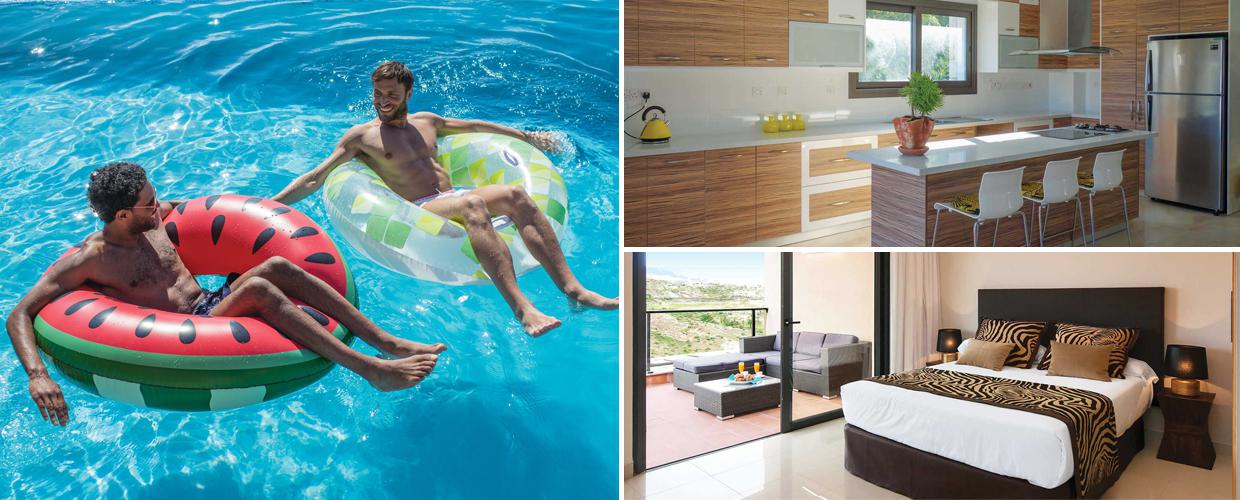 A villa holiday is not just about the villa, it can be tailored and packaged to suit you. Booking villa and flights together, you are protected by ATOL and ABTA.
CHECK OUT MORE BENEFITS